Watch Brand Project
The CW Forum has embarked on the task to put together the most complete and current list of watch brands available.
I want to offer my very special thanks to akirk, Bahnstormer_vRS, Fnew, phcollard and golfjunky for their work on this project so far,and also to nbg and Paul Drawmer for their contributions. Everyone has contributed much of their time over the past 5 months.
The original plan was for this team to put together as complete a list together as possible and then publish. It has been determined that there is just too many brands out there for us to find them all with our limited time. As a result we are asking you as CW Forum members to help us out by finding brands that are not currently on this list. We figure the more looking from around the world, the more brands we will locate.
To date we have taken older and outdated lists, combined, deleted and verified the existing information. We have an existing base list of about 1600 brands. We know that there are many more out there.
Here is a link to the current list.
Watch Brands List
What we are asking you to do is submit any
active brand name
you can locate along with a website link (if available) to Kip for possible inclusion on the list.
Please verify
the brand is not already included on the list prior to submission. I will verify each submission prior to addition.
Where should you look?
Brands pop up every day in
blogs
, ads, reviews,
internet reviews
and
forums
etc. Check the name against the list...if not there...find a website, if possible, and submit. I will do the rest. Please do not assume that because a brand is well known that it is on the list. Check it out!
So as not to fill up my pm box,
please make submissions to me at clubeagle@comcast.net (subject WBP) or via CW Forum email.
Places we have already searched....
NAWCC
WatchuSeek
The Russion Watch Guide
CW Forum Other Brands Section
WatchitAllabout
Chrono24
Watch Bandit
Watch Report Review Site
Wikipedia
Chinese Watchwiki.net/
Hong Kong Watch and Clock Fair
Horology Zone
Europa Star
Please advise if you are working on, or have completed a particular area so I can post.
This will avoid duplicate efforts.
Should you find any errors on the existing list, please notify me as well so I may correct them.
When we determine that we are not finding many additions, the list will be posted in The "Gateway" section of the forum.
Thank you in advance for your assistance with this project.
------------------------------------------------------------------------------------------------------------------------------------------------------
Our working criteria
All brands including mechanical, quartz, digital, computer, solar, major, minor, private label or fashion are to be included...

Qualifications to be included:

A custom manufacturer is eligible for inclusion.

Watches must be currently available via website or distribution/retail/internet outlets.

Discontinued brands or closed companies are not eligible.

Vintage brand names are eligible if currently available regardless of who now owns the name. (Example: Elgin and Waltham are brands that were long ago discontinued, but are now available again in name only. The current brand name has nothing to do with the vintage companies. Brand names like this must stand on their own now.

Private label /brands makers are eligible if they meet the criteria.

Kickstarter type brands are eligible if they now have a website and fully funded units have commenced delivery.

Multiple language sites: If a brand has one website that offers multiple language/currency options, this = 1 website (Ex. CWL). You would list the primary website, in this case, the UK site. If a brand has more than 1 website in dedicated languages/currencies, they should be listed separately. We will be able to link these l
ater.
-----------------------------------------------------------------------------------------------------------------------------------------------------
To give you a bit of incentive, I have a little gift(s) for the 2 members that find the most eligible brands to be added to the master list over the next 60 days.
I know that some of you like to, or would like to, do some movement tinkering. I have some NOS watches that could use a little work. I will send to the 2 top brand finders the following...
2 vintage Invar Watches (Swiss made)
29mm
16mm lug width
drilled lugs
16 jewel manual wind movement w incabloc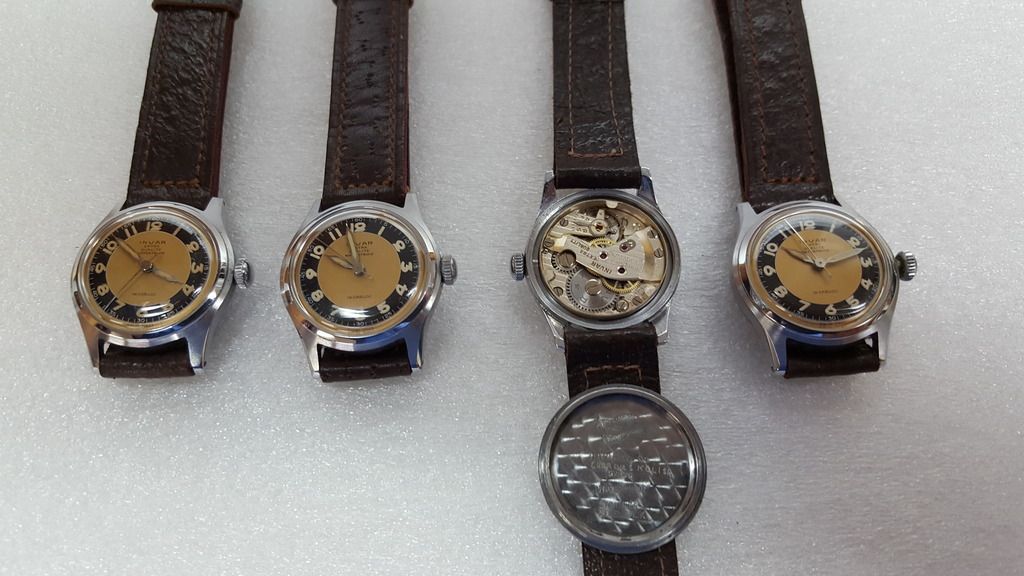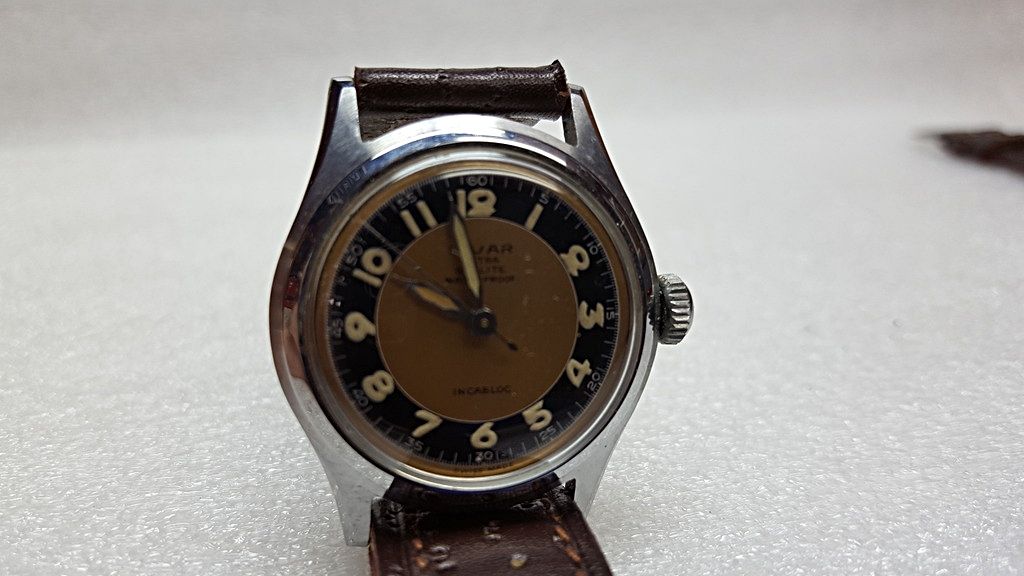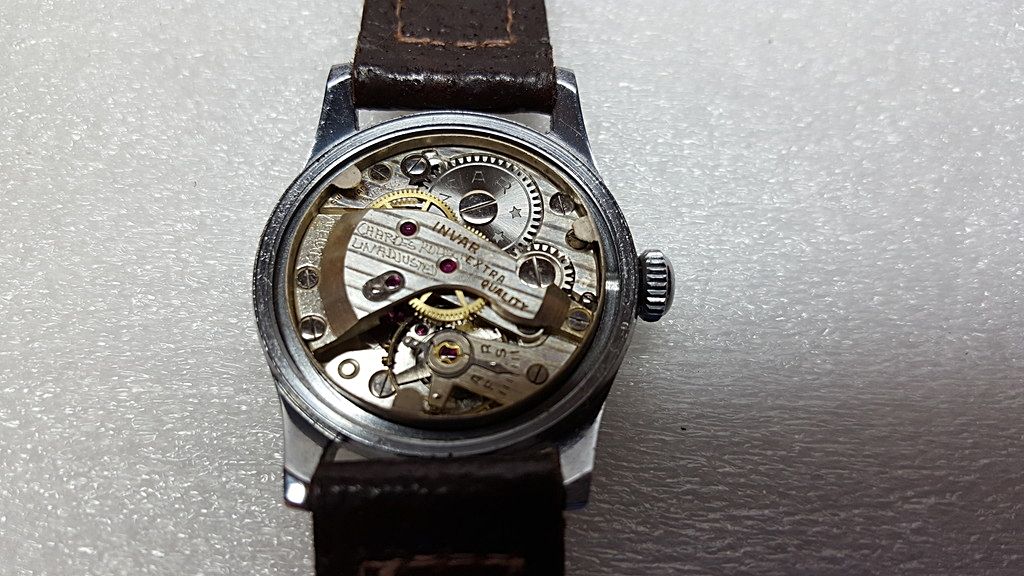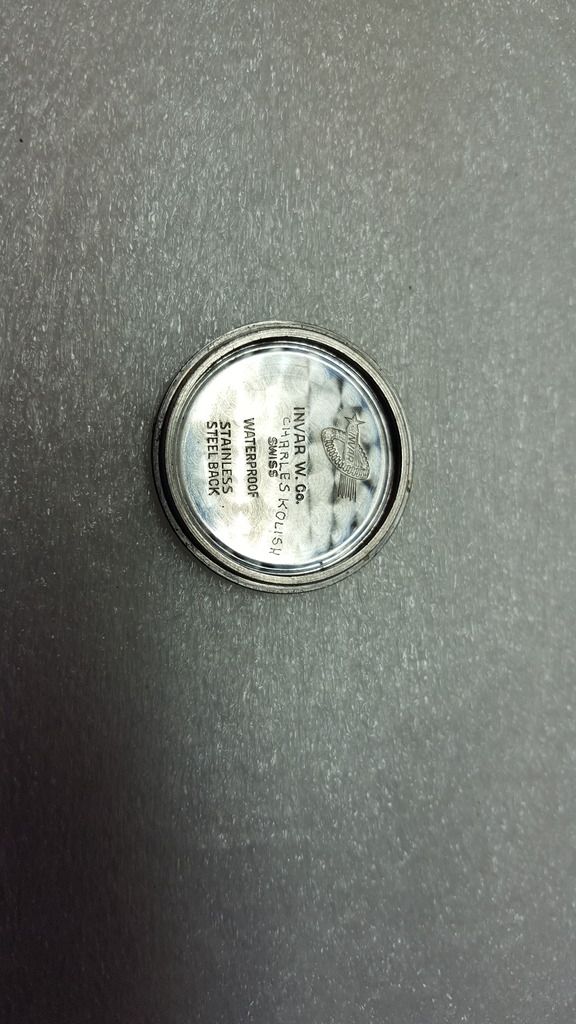 Based on the fact the watches say waterproof and not water resistant, I am guessing that they were made in the early 1960's.
Of the 2 watches you will receive, 1 is working and 1 is not. The working (at least when I took the photos) watches should be serviced if planning on wearing. Regardless, these watches have been sitting for about 50 years and the movements/oils are dry and solidified. I suspect with a cleaning they will work ok. You get 1 to play with and 1 to use as a guide!
I will keep track of all confirmed listings that get added to the brands list.