So my trip today.
First off i did hope that Clarky could come with me to collect my new watch. It is always a good idea to bring along a friend who can fend off the technical questions, mainly so I don't look too foolish. Unfortunately he could not make it, so I did set off with a little trepidation.
A few months ago a fellow forum member posted on here about buying a watch make that I had not looked at before. His feelings were that it was a well-made and reliable watch, so that seemed to be some important boxes ticked. I had a quick look at their website, and then thought nothing of it for a while. About 8 weeks ago Chris Ward was talking about English watch makers other than CW, which reminded me to go back and have a look. So I fire an email off, to ask about the watch, I wanted to see if I could have a picture of the back of the watch sent for me to have a look at, all other information that I wanted was on the site.
• Stainless steel case, 36mm diameter (excluding crown); 11mm thick
• Swiss made 25 jewel automatic movement (ETA 2824-2)
• Sapphire glass & screw-down crown
• Water resistant to 3 ATM
• Painted brass dial in Parchment or Midnight Blue
• Hour & minute hands with luminous section
• Seconds hand in silver or red
• Wooden presentation box
So I chose the red second hand and a parchment face. The midnight blue looked too black for me. I asked if I could collect on 9th September, as it was a 2 week delivery (made to order) would they hold it for me. Not a problem as they would hold back production.
So this morning, up a 6am and set off. A small work related thing to do first, and then head to Lincoln for my 12 O'clock meeting with Mr Paul Pinchbeck. He had suggested that we meet in the Lincoln Cathedral Centre Minster Yard for coffee and a look at some others of his watches. I did ask to see the Superior Brough SS101. At the meeting was also a very nice chap, whose name, to my shame escapes me, he did say his background was engineering . Paul also bought along the watch that Jason McKinlay had worn on his 2,000 mile row around the British coast, which was in great condition after all that salt water. The Brough Superior SS101 that was shown was smaller than the one shown on the website, Paul explained to me that he could make the watch case a few mm smaller or larger than shown on his site. Just to cover that point, not all watches and not huge size variation but he did say it was worth an email if interested.
So I collected my watch, Paul suggested that a longer strap would be better for me, which he would send along in a few weeks once it had been made. All in all a very good day, a pleasant buying experience and very nice people from a English watch maker with a long history.
EDIT:
Yes its a George. Quite appropriate this year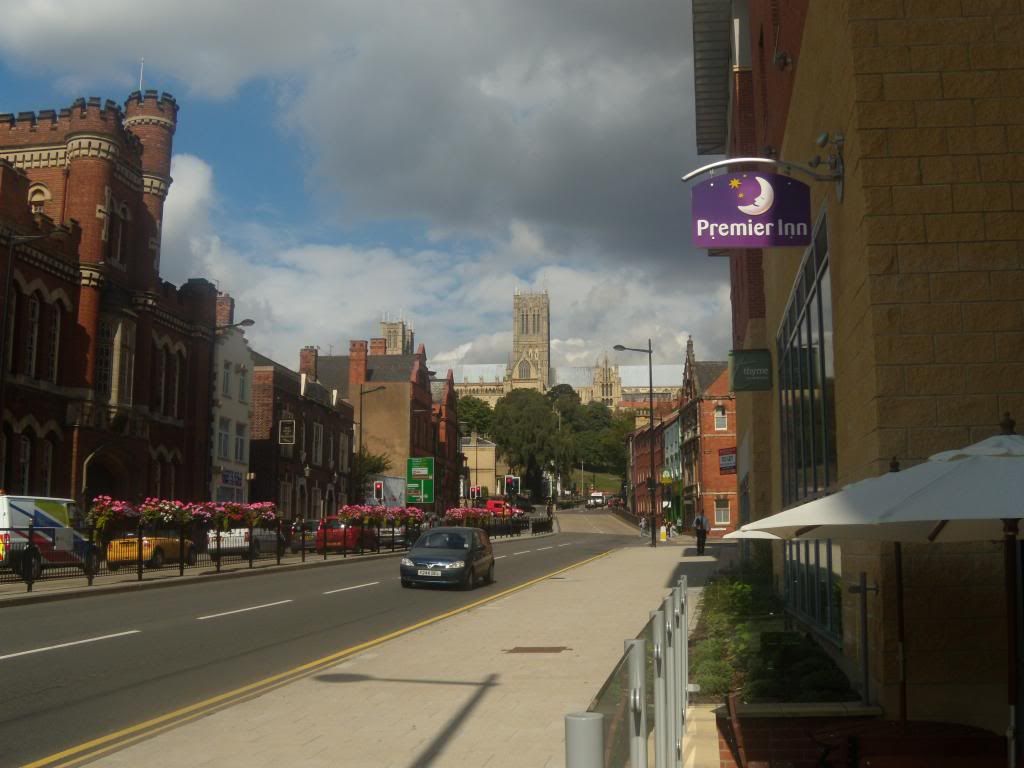 The picture below shows Paul Pinchbecks daily wear watch on the left, the watch that survived the round Britain row in the centre and the Brough Superior SS101 on the right.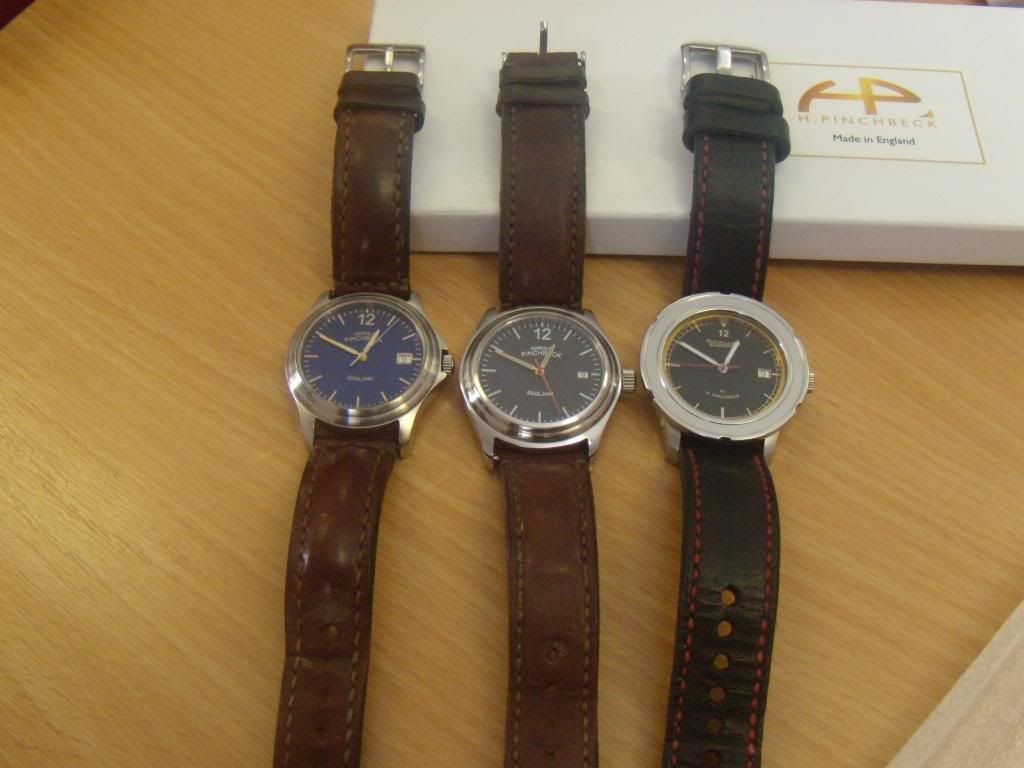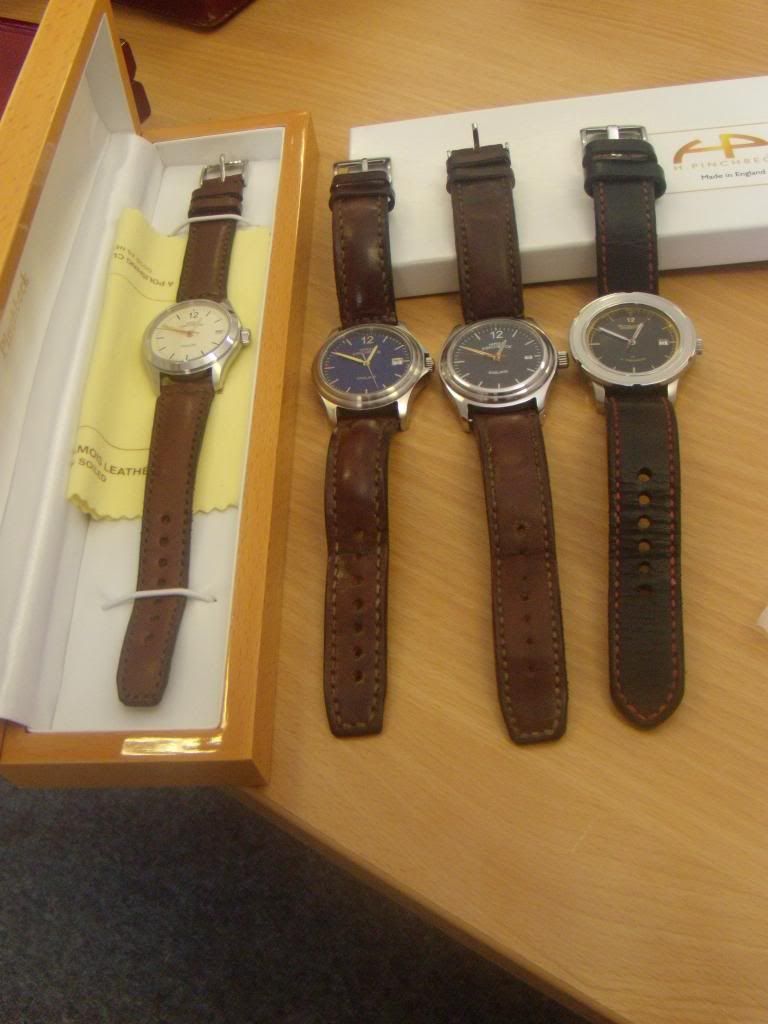 and last but not least...
and as I get home an email from Paul Pinchbeck thanking me for meeting today, and that my longer strap will be sent to my home address. A good day