Sorry just noticed I posted this earlier in the wrong part of the forum, could a mod please remove/move it from the 'off topic' section
It's finally here, My Harold Pinchbeck Edward has arrived.
I was planning on visiting the workshop to pick this up, but work is too busy at the moment and I'm in London at the weekend supporting a friend running the London Marathon, so I wouldn't have been able to pick it for at least two weeks - and I couldn't wait that long!! So whilst at work yesterday my wife signed for a rather large special delivery packet.....
Apologies for the phone pictures, but the camera battery was flat and I couldn't wait to open it!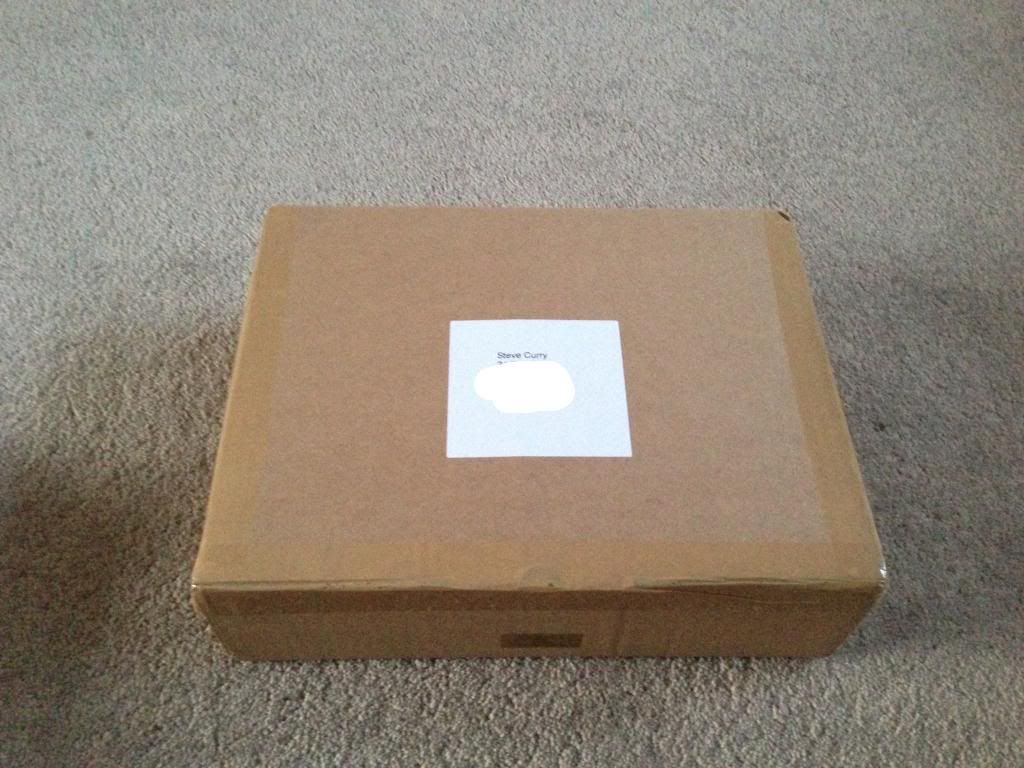 inside was a much smaller rather elegant box, additional ostrich strap and a hand written envelope.....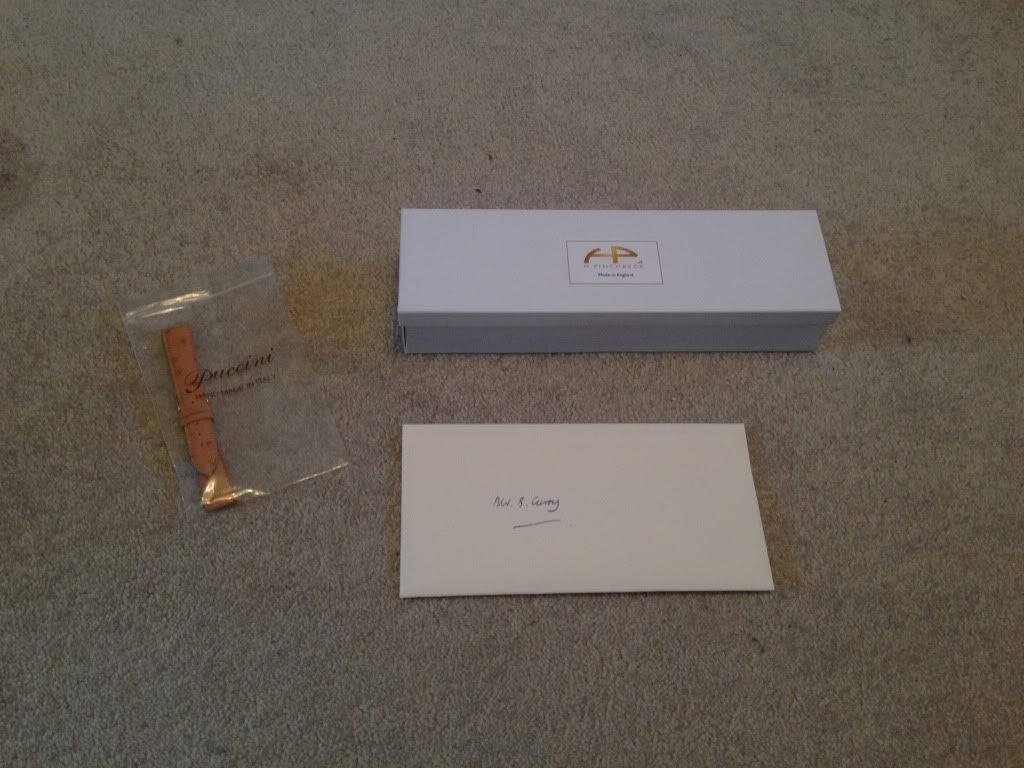 All looking very good so far..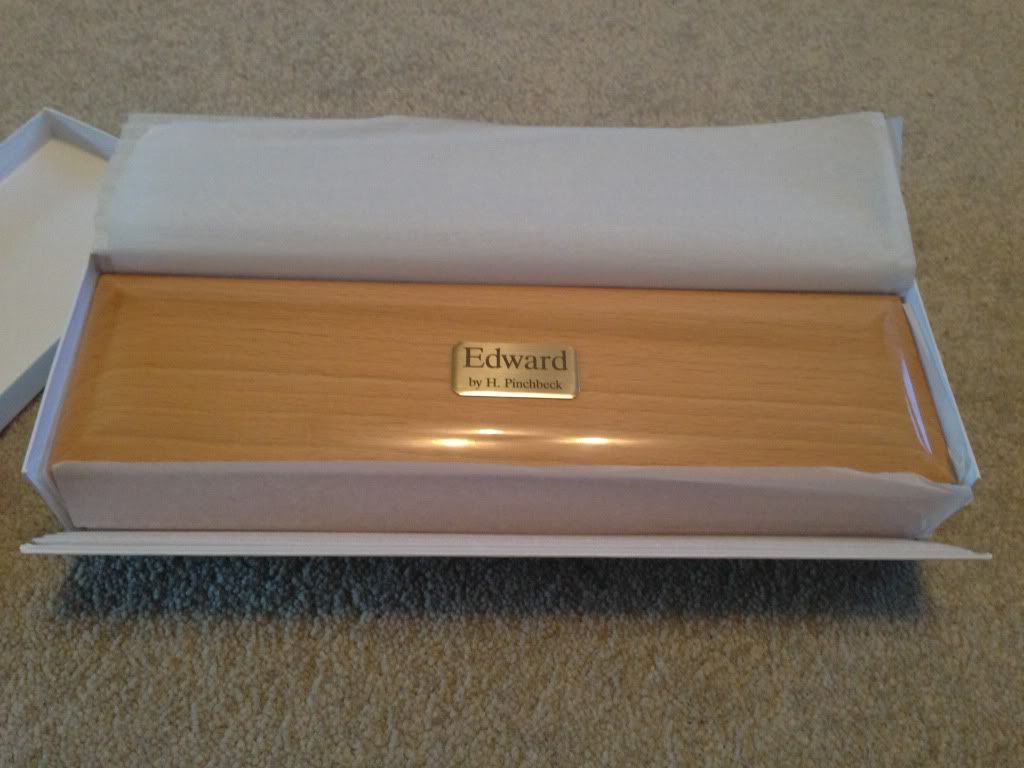 enough teasing, heres the first snap shot of the watch..... Note it's set to the right time and date out of the box, nice touch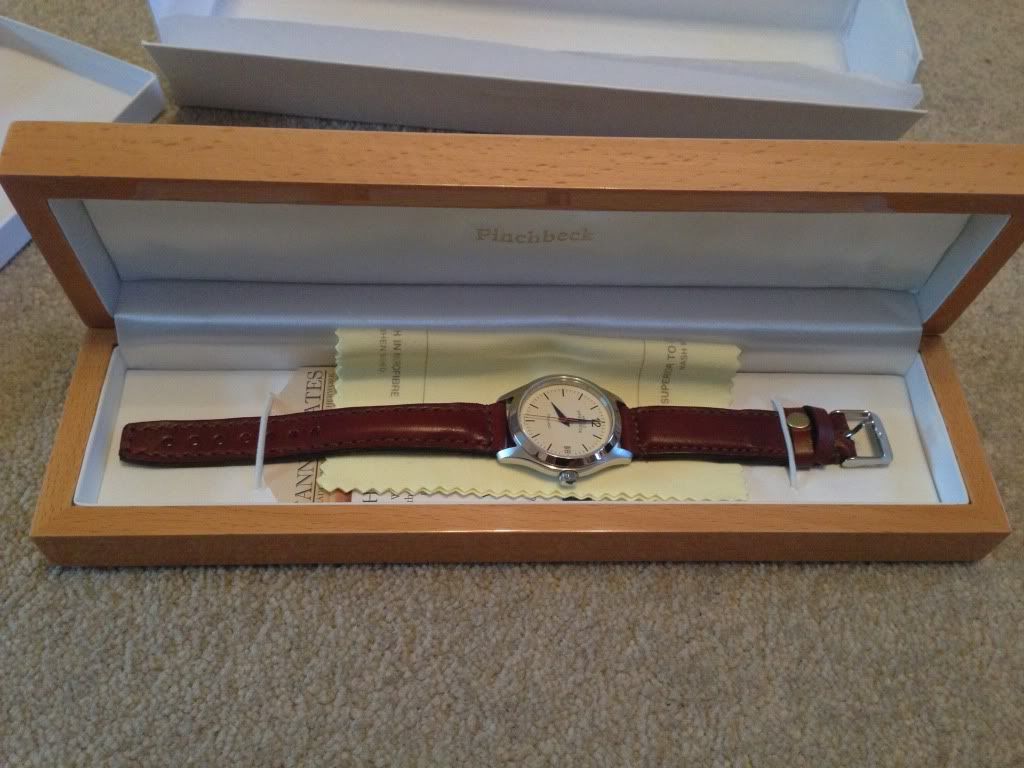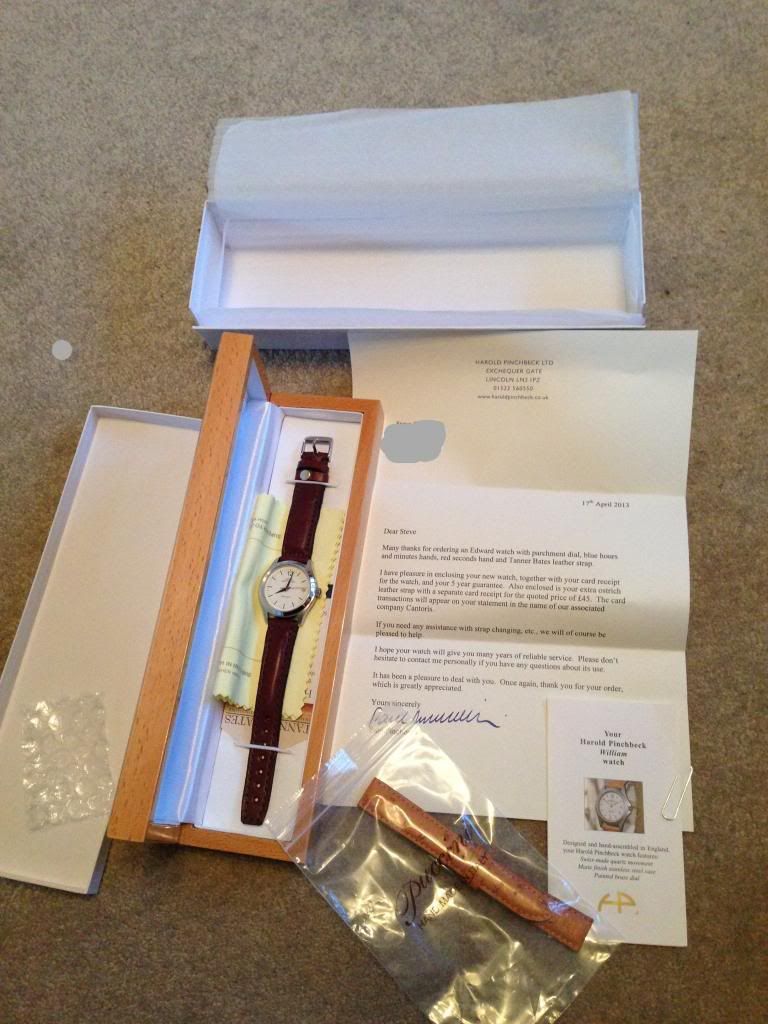 I've got to admit I love the simple elegant design of the watch, and the Tanner Bates leather strap matches the watch perfectly and looks amazing.
First impressions are excellent I am very very pleased with it, got it on today, will post a review and better pics in a couple of days.. quick wrist shot for you