Forum rules
The "Reference Gallery" has been created so members can get a better idea of what a Christopher Ward watch looks like in many real life and staged situations with different straps and bracelets.

Please add the complete model number to your posting for ease of identification.

This forum is for photos only - No links.

In order to expedite the comparison and viewing process, we request that everyone please refrain from posting comments in the individual model topics. Comments will be deleted.

We invite you to post your best photos in the appropriate model gallery and encourage you to duplicate a couple in the regular section if you would like to invite comments.

If you would like to comment on a given photo(s), please copy and paste or reference in a new regular Gallery thread.
C60-42 Trident COSC 600
[/ur

[url=http://s38.photobucket.com/user/spook22 ... o.jpg.html]
---
Opened box
Trying out the lume on the watch
Some attempts at a product shot
---
Senior Forumgod

Posts: 2053
Joined: Sat Dec 04, 2010 10:40 am
CW-watches: 24
LE-one: yes
LE-two: yes
LE-foura: yes
LE-fourb: yes
Location: Wasting time on here.
Trying not to buy any more watches...
---
Senior Forumgod

Posts: 1341
Joined: Wed Apr 22, 2015 11:07 pm
CW-watches: 7
Location: New Jersey
Contact:
Mark
Bremont, Casio, Citizen, Christopher Ward, Omega, Orion, Oris and Seiko
---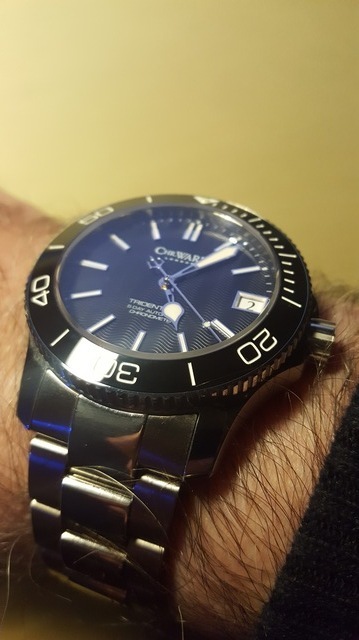 C7 Apex - C60 COSC 600 - Bronze AGAT Zlatoust - LifeClock One - PAM 557 - Cathode Corner Nixie Watch ...
---
Moderator

Posts: 23633
Joined: Thu Sep 06, 2012 3:06 pm
CW-watches: 26
LE-two: 1
LE-three: 1
LE-foura: 1
LE-fourb: 1
LE-six: 1
LESeven: 1
Location: Hertfordshire, UK
Recent acquisitions;-
Red bezel; one of the 32. Serial #0111
White dial; LE Serial #111/300
Guy
C4&W7 BBMF| C5 BOB LE| C5 FLE| C7 MkI 47AD| C7 MkII Harrier| C8 MkI| C8 Reg MkII| C8 M2.04 LE| C8 PR
C9 FLE| C9 Me109 SPC LE| C11 Mak Navy| C20 FLE| C40 x2| C60 K'fisher| C60 FLE x2
C60 Apex| C60 Elite GMT| C65 S'hurst-Diver-GMT-AM GT| C1000
---