Senior Forumgod

Posts: 19247
Joined: Tue Apr 23, 2013 1:37 pm
CW-watches: 1
Location: UK
This article gives information on movements and manufacturers alphabetically.
http://www.watch-wiki.net/index.php?tit ... _Movements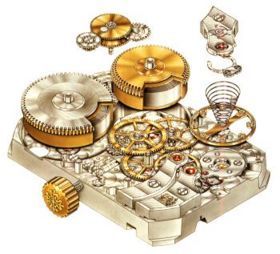 ---
Good Lord, there are a few of them there! The number of sub genres and variations is absolutely staggering!

I thought that the Omega co axial would be classified as a double barrel, but apparently not!

Cheers Bern.
---