Forum Menace

Posts: 2932
Joined: Wed Oct 14, 2009 11:48 pm
CW-watches: 12
LE-two: yes
LE-three: yes
Location: Surrey
They're fine and very good quality for the price but rather short in my experience (I use the last hole)... but then everyone else on here moans about the CWL ones being too long and they're just right for me (just shy of 8" wrist, for reference).
Thanks Mortis - good to hear that; I'll go ahead and order a couple. (The shortness is no problem for me!)
Senior Forumgod

Posts: 4999
Joined: Wed Sep 09, 2009 7:30 pm
CW-watches: 5
LE-two: yes
LE-three: yes
Location: Berkshire, UK
I have 3 or 4.
Nice quality leather that softens quite quickly, sealed edges look good, easy to screw/unscrew, decent stitching and robust 'furniture'.
I have no hesitation in recommending them.
Dom
Nothing's forgotten, nothing's ever forgotten.
The straps arrived, and I'm very pleased with them. Good-looking (just what I wanted), and nice and solid - which I think the C5 aviators need, given the 18mm lugs. Good value too.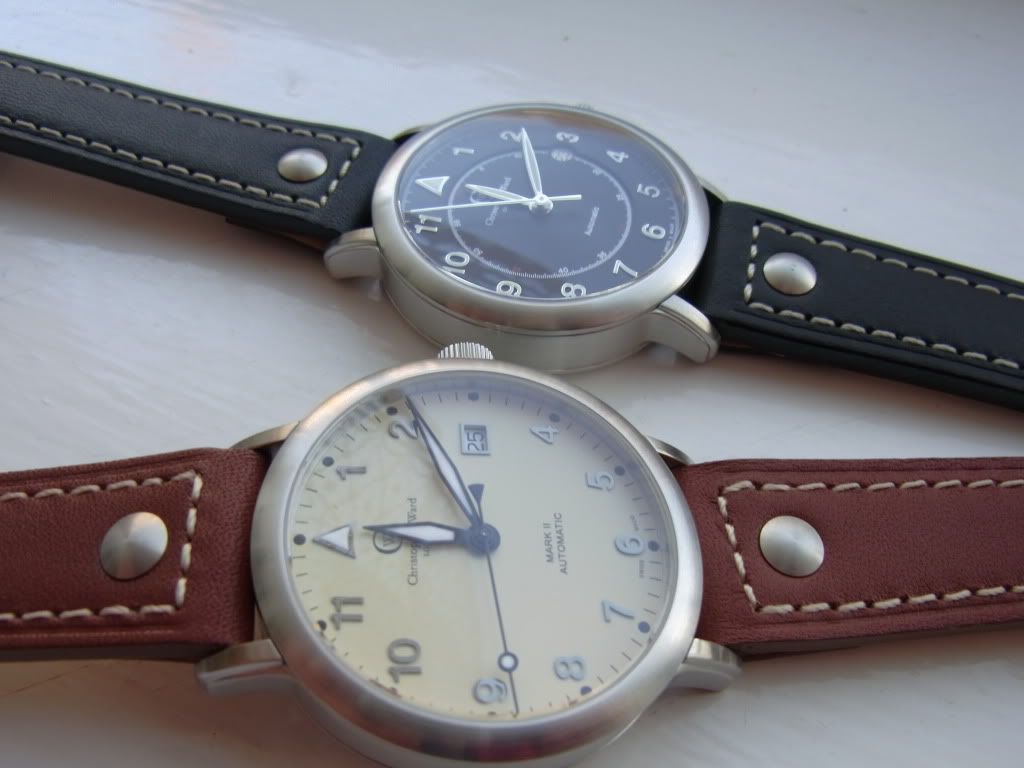 The Administrator

Posts: 33254
Joined: Tue Mar 13, 2007 8:45 pm
CW-watches: 147
LE-one: yes
LE-two: yes
LE-three: yes
LE-foura: yes
LE-fourb: yes
LE-five: yes
LE-six: yes
LESeven: yes
Location: New Hampshire, USA
Looking good!
Kip
"Asylum Administrator"
Visit the
CWArchives
for everything CW. Historical, specs, manuals and resale. It is all there.