... finally got around to taking / uploading a few photos of the Rolexes. This represents a 25 year interest, started on my 21st Birthday with the humble but totally reliable Precision date Oyster acquired from the Rolex atelier in Bond St (was located on the site of what is now Ralph Lauren). Nice anecdote on this one was that I specially ordered it with a jubilee bracelet, but a fine chap called Mr Basilico who sold me the watch waived the extra charge as the piece was late in being delivered for collection on the weekend of my birthday. Bear in mind that was £50, but back in 1987, the watch was only £475! Turn the clock forward 23 years and it was the very same Mr Basilico who I bought the white faced Daytona Cosmograph from at Watches of Switzerland in Bond Street 2 years ago!
So, replica free, here are my very own famous five: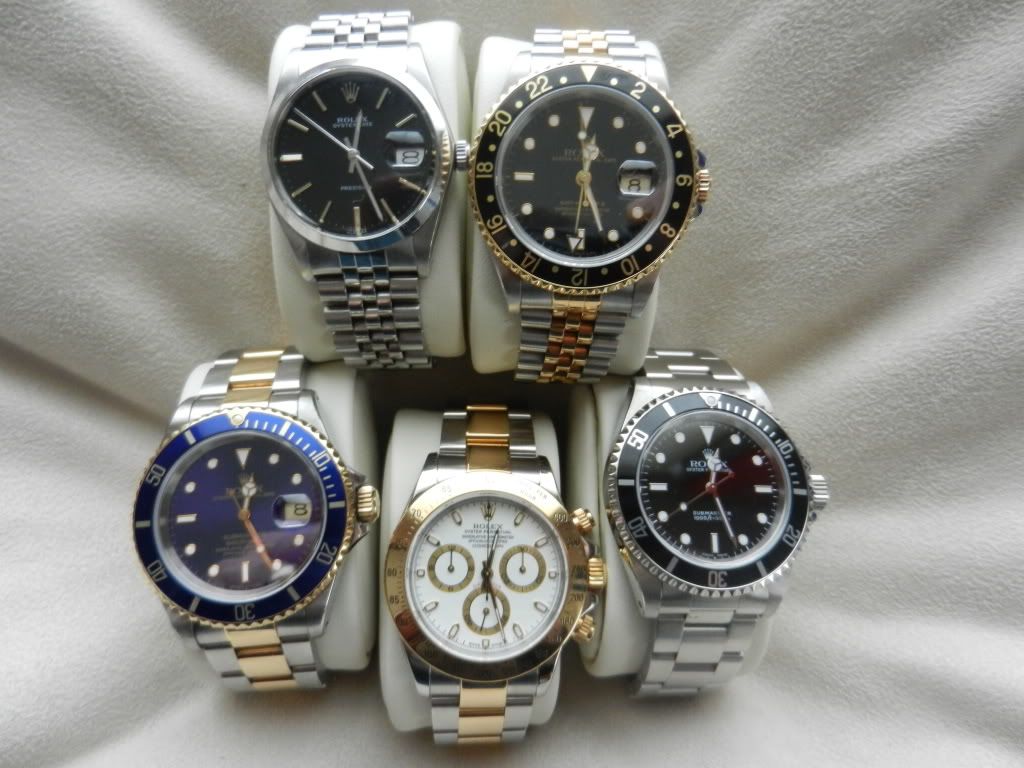 With some F1 memorabilia, GMT meets Nigel Mansells' Williams F1 steering wheel from 1991: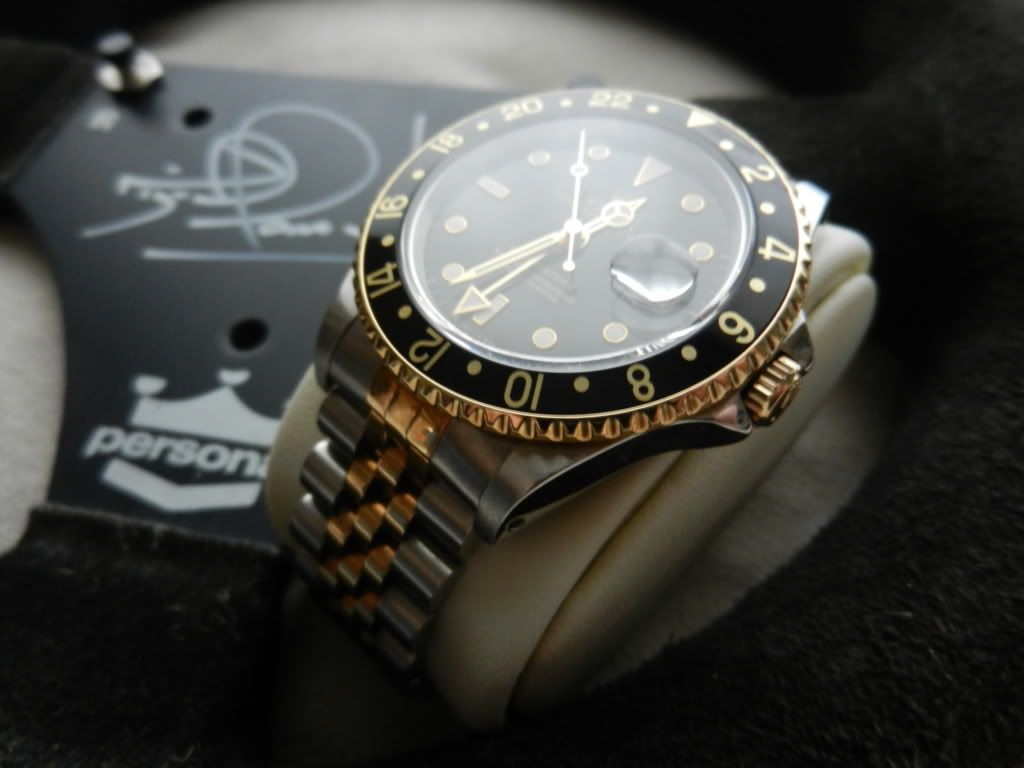 Submariner with Mika Hakkinen's 1995 McLaren Mercedes carbon fibre F1 steering wheel: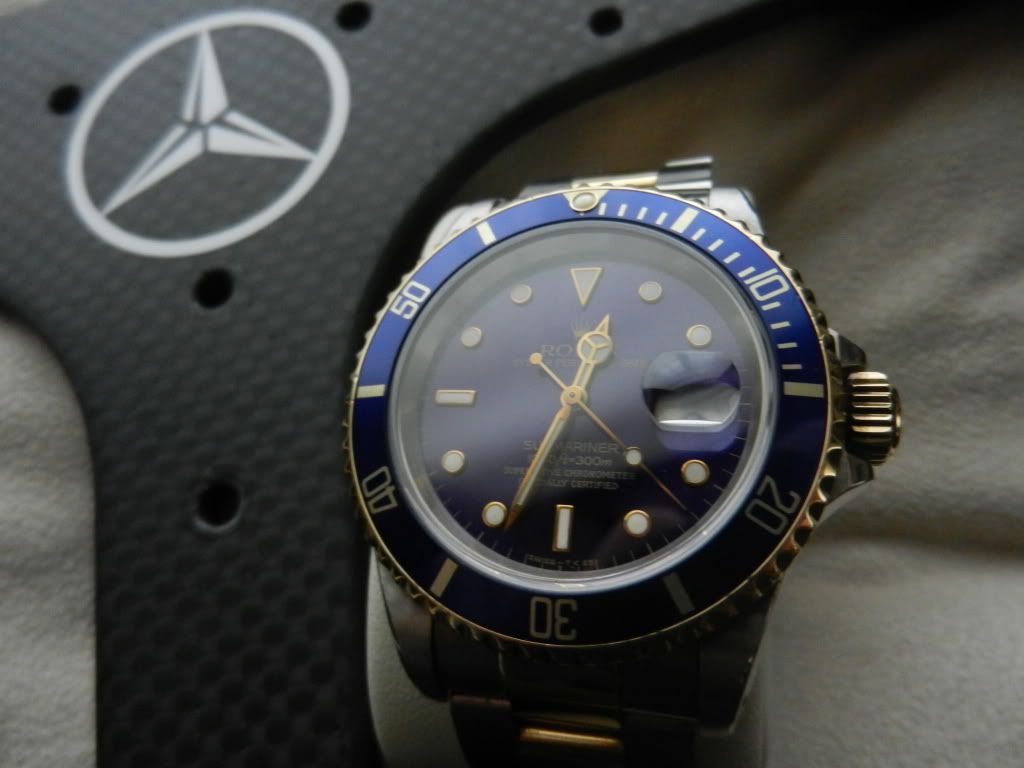 Daytona meets Ayrton Senna's McLaren steering wheel: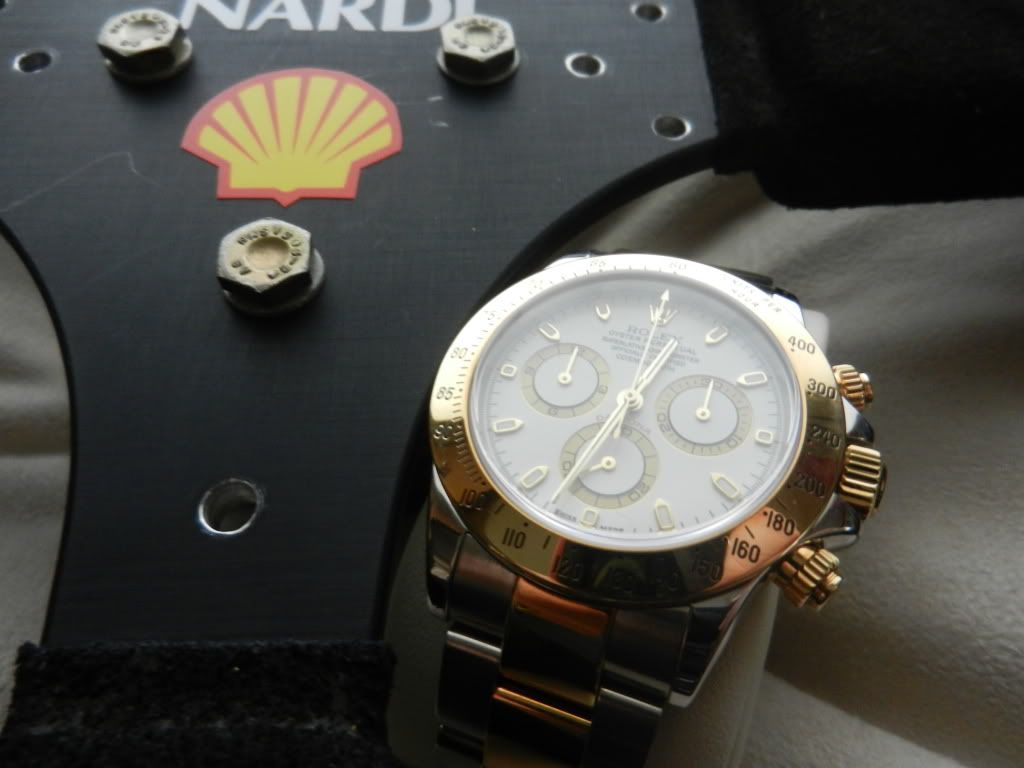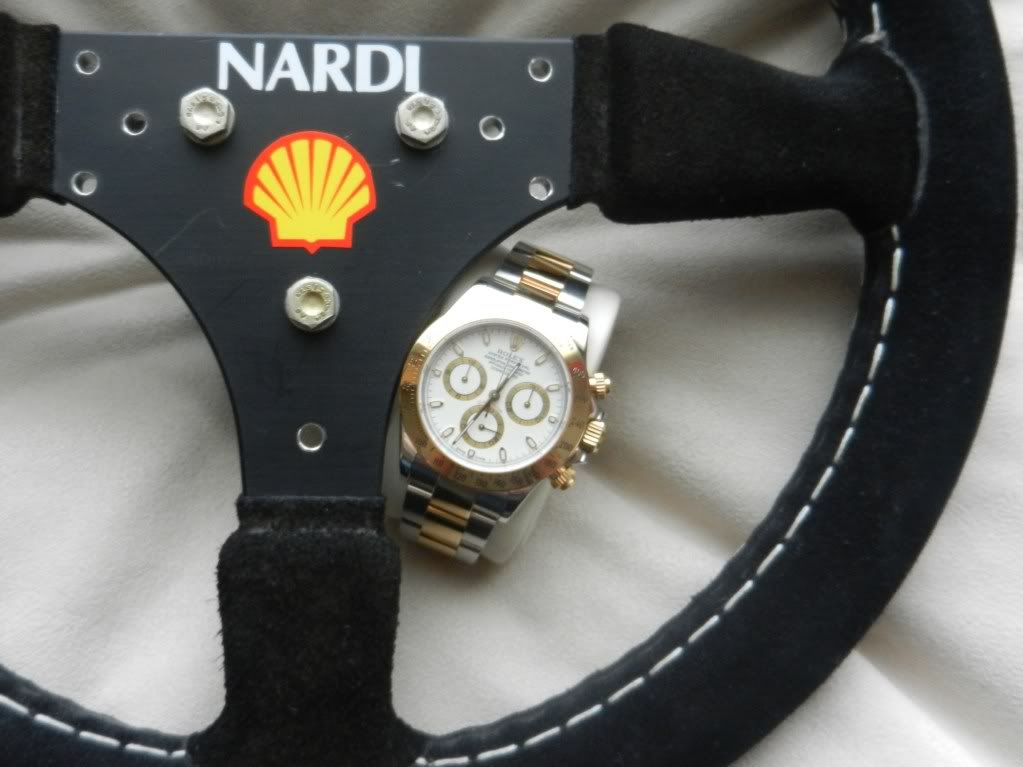 "Genesis" - the original Oysterdate with Nelson Piquet's Benetton F1 wheel: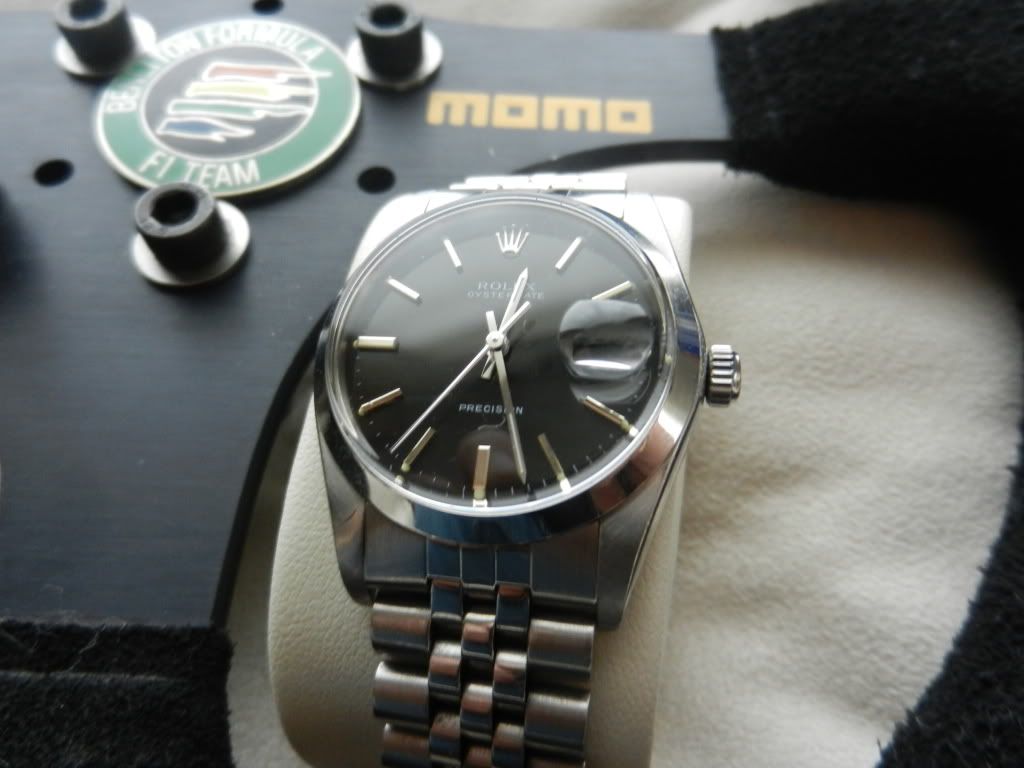 and the "James Bond" non COSC, non date sub with Fernando Alonso's 2006 Renault F1 world championship wheel: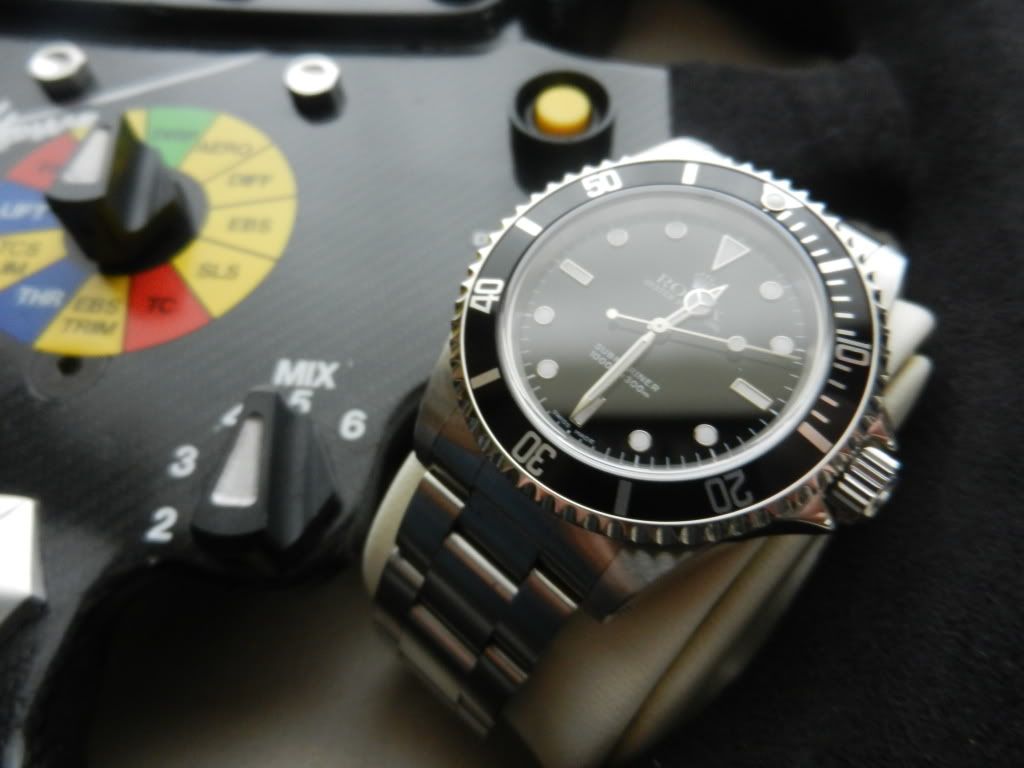 Do I need more Meds?!?!!?