Just a few Q&D pics today I'm afraid, because the weather has been shocking and I just took them after work.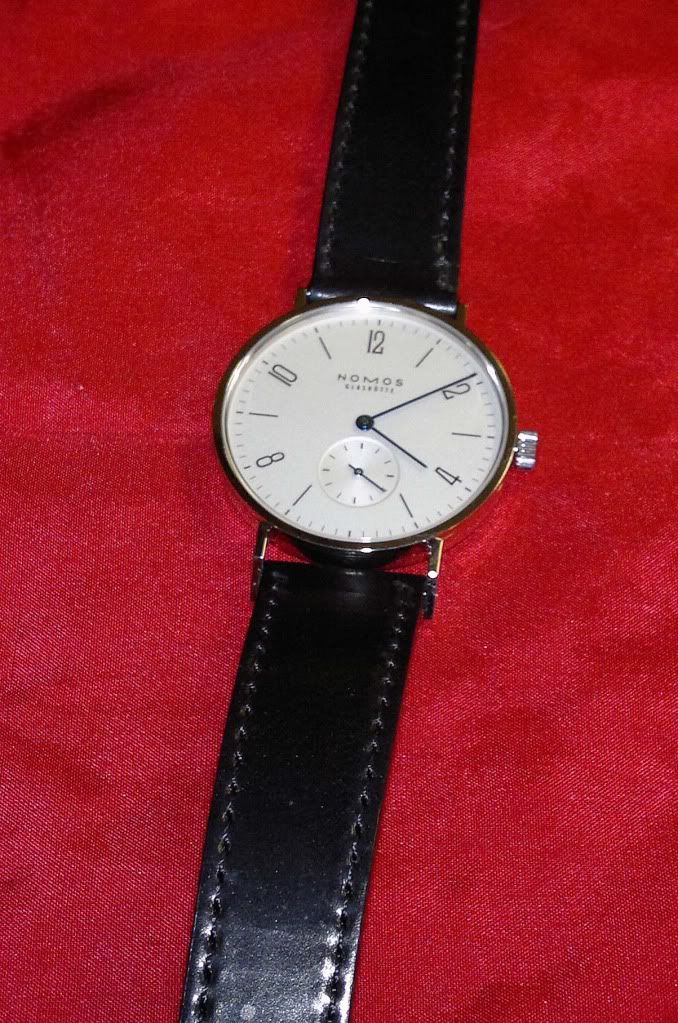 First impression: with this watch I didn't open the box and say "Wow - Omigod!" as I have with CW watches. Rather, I thought "MM-HMM!", and then smiled with satisfaction. This is not a watch that is going to draw gobsmacked crowds wanting to see it do tricks, nor does it scream "Hey look at what I've got on my wrist". It is relatively inconspicuous, which is why I liked it in the first place.
Packaging was in a nice flat wooden box, nothing pretentious, again I'll do better photos at the weekend if it's sunny! It came from WoS in a cardboard box measuring about 30x30x30 cm...huge, and layers and layers of thick bubble wrap, delivered by courier...very well protected!
It felt lovely on the wrist immediately, really light and comfortable. The strap (with signed tang buckle) is black shell cordovan which is apparently a very classy leather made from horse's backsides!
I thought it might be hard, but if feels really supple. Very easy to set, with a lovely noiseless manual wind, hacking seconds and a very pleasing tick, though quiet.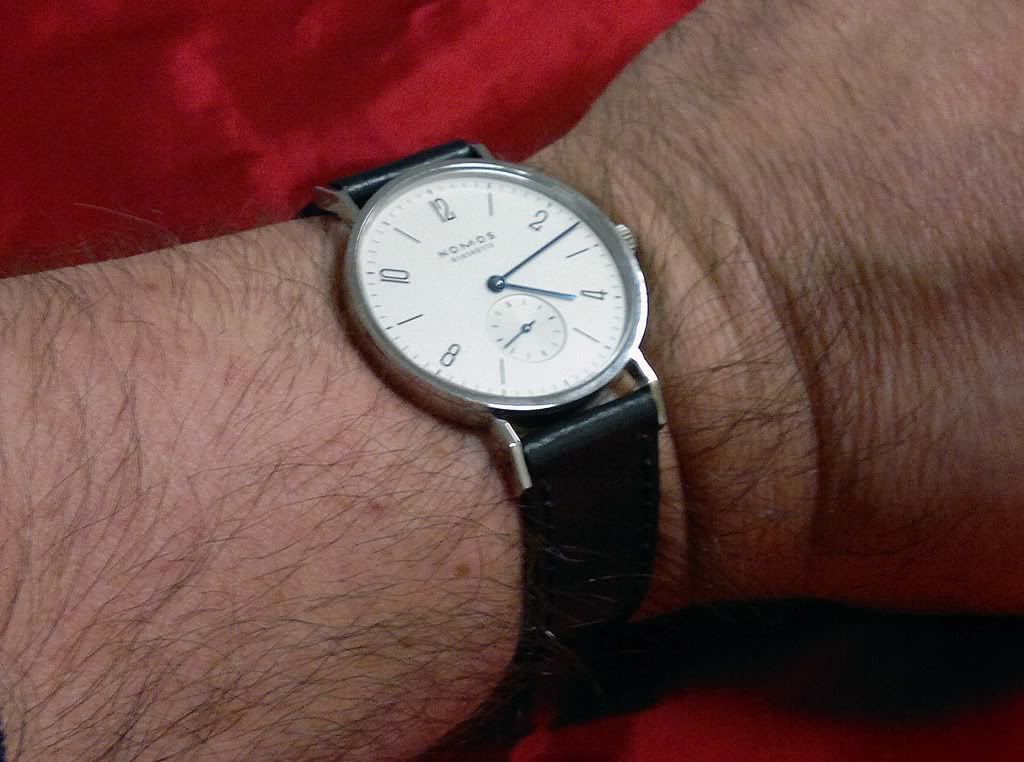 I really like the dial. The hands vary from light blue to black according to the light, and the layout was what attracted me in the first place, so clear and uncluttered. It's only 35mm, but looks bigger because there's almost no bezel. I like the contrast between the round face and the angular nature of the lugs.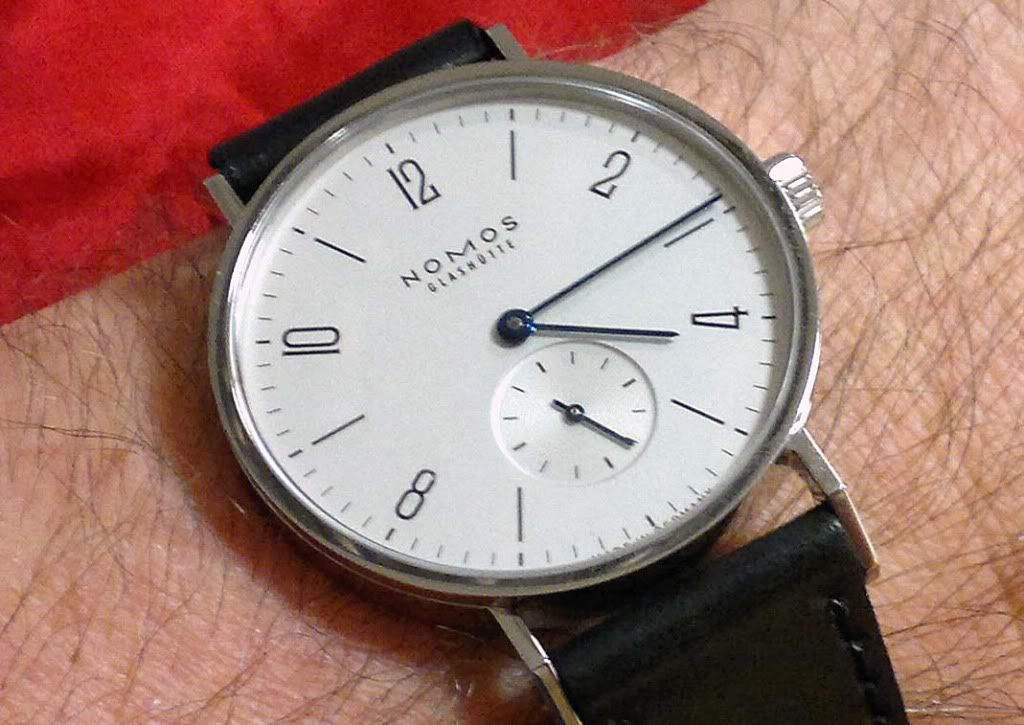 Turn it over and you get the movement behind the crystal. Geneva stripes, beautiful swirls on whatever those two wheels are, and perlage below the balance-wheel. A thing of beauty! This shot doesn't really do it justice.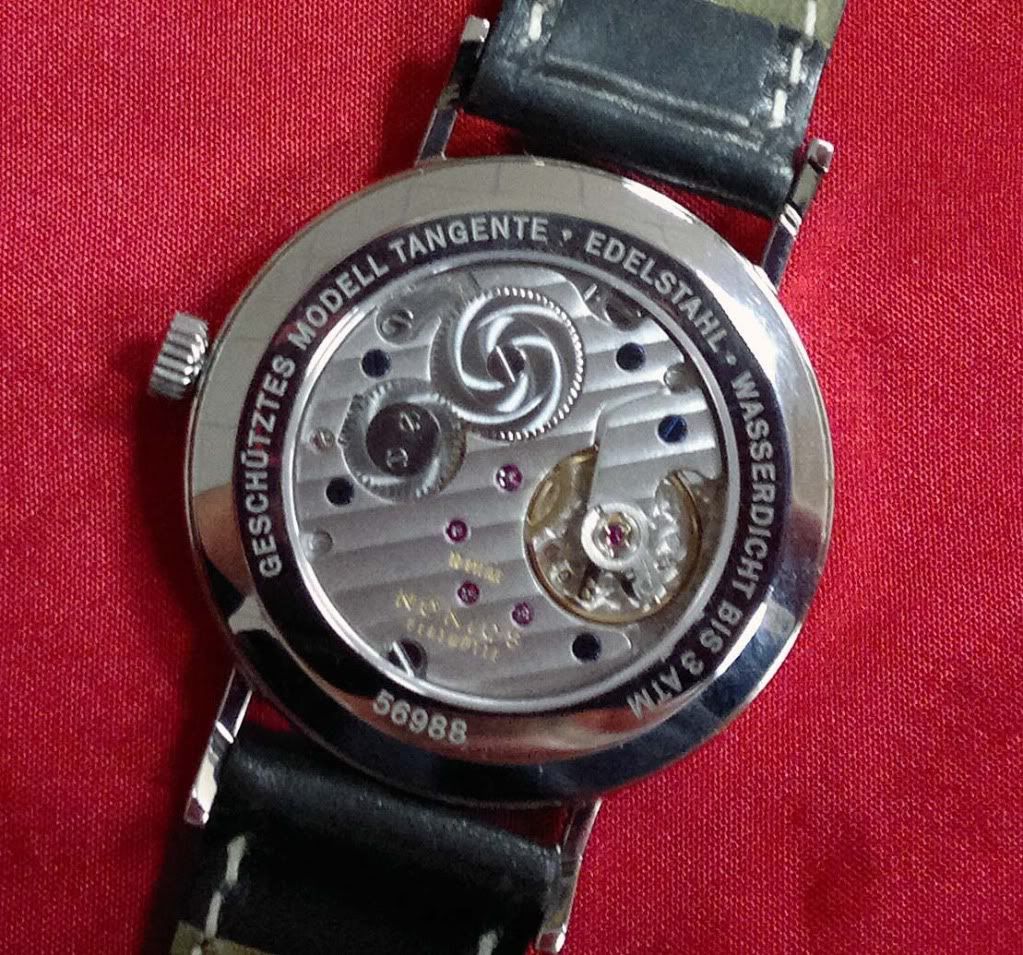 Finally, a shot with the Omega to compare sizes.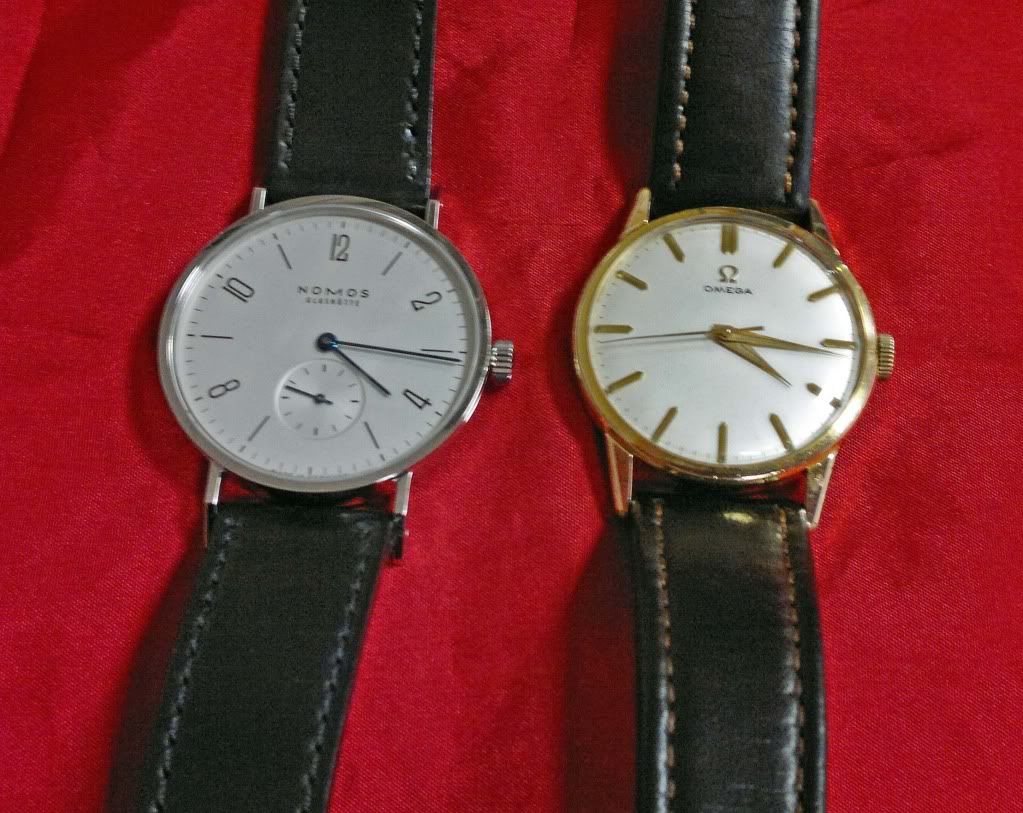 Initial overall impression...WOW! Like I said, not big, bright or ostentatious, but the look, and especially the feel of the thing...very classy indeed!