Thanks to a faster than expected Canada Post, I received a new to me watch yesterday, just in time for the new year.
After purchasing my Speedmaster this summer, I had to slow down on the watch buying. Since then I have been buying straps to satisfy my urges. This fall though, I started looking for a new pilot watch. I had narrowed my choices to three watches: The Maratac Mid Pilot (probably the best value in the world for a pilots watch, if you can get one), Speedbird III, and CW C5A MkII black dial.
The CW was my third choice, not because I don't like it as much, but rather because I wanted to broaden my collection, and currently own a cream C5A Mk1. So the Maratac and Speedbird were the top choices. The Maratac is only $200 new, but they sell out immediately when available from Maratac, and the company will not ship outside the US. Used it is then. This fall I missed out on 2 of these offered for sale. One in my own city, that I could have picked up F2F. The Speedbird just wasn't popping up for sale, and I am not yet able to see the SC on TZ-UK, the most likely place to find one.
A little good luck had my work refunding me an overdeduction in early December. A new Speedbird was now within the budget. With nothing showing up for sale on the forums, I decided I would order a Speedbird from Time Factors, when they reopened in the New Year. Then even better luck. A FS thread on WUS on Christmas eve! Messages were exchanged, and a deal was struck. My good luck continued as the seller was in Canada! Fast delivery, and no risk of customs looking for their share.
Heboil shipped the watch on December 27th, and it arrived on the 31st. Well done Canada Post! I addition to the bracelet and Speedbird NATO, the seller included a TF aviator and TF bund strap. One of the curved spring bars provided by the seller went astray during shipping (it may be caught between the inner and outer travel case), so trying the leather straps will have to wait for curved spring bars to be sorted.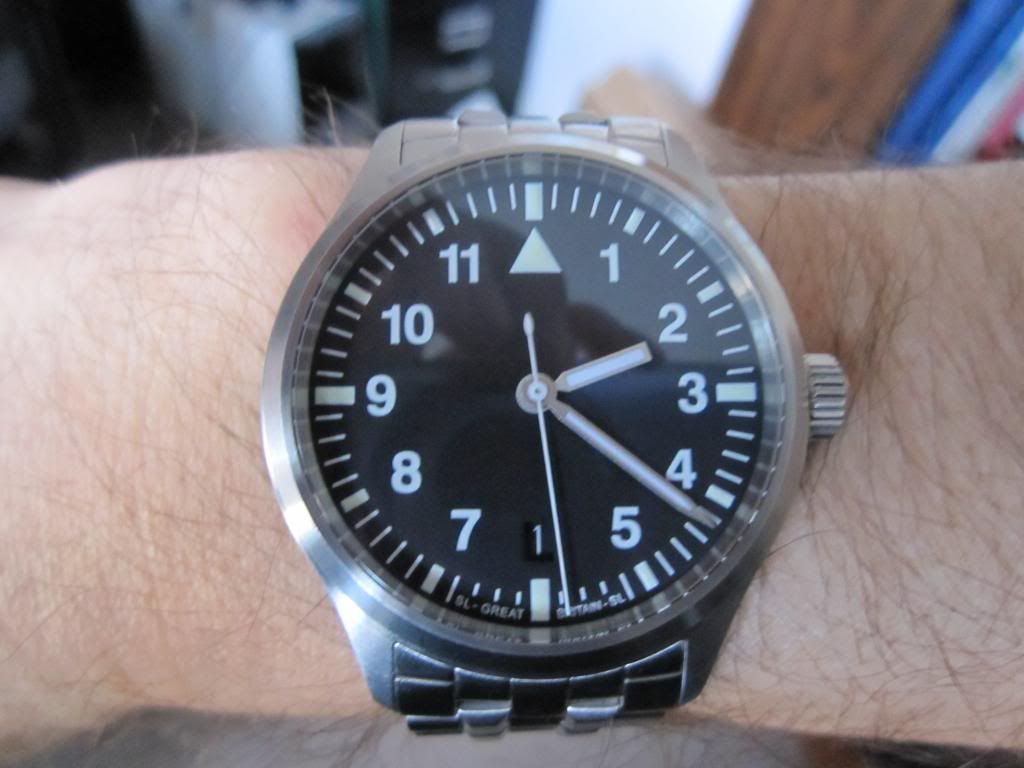 The watch is a nice addition to my small collection of sub-40mm mil-inspired watches.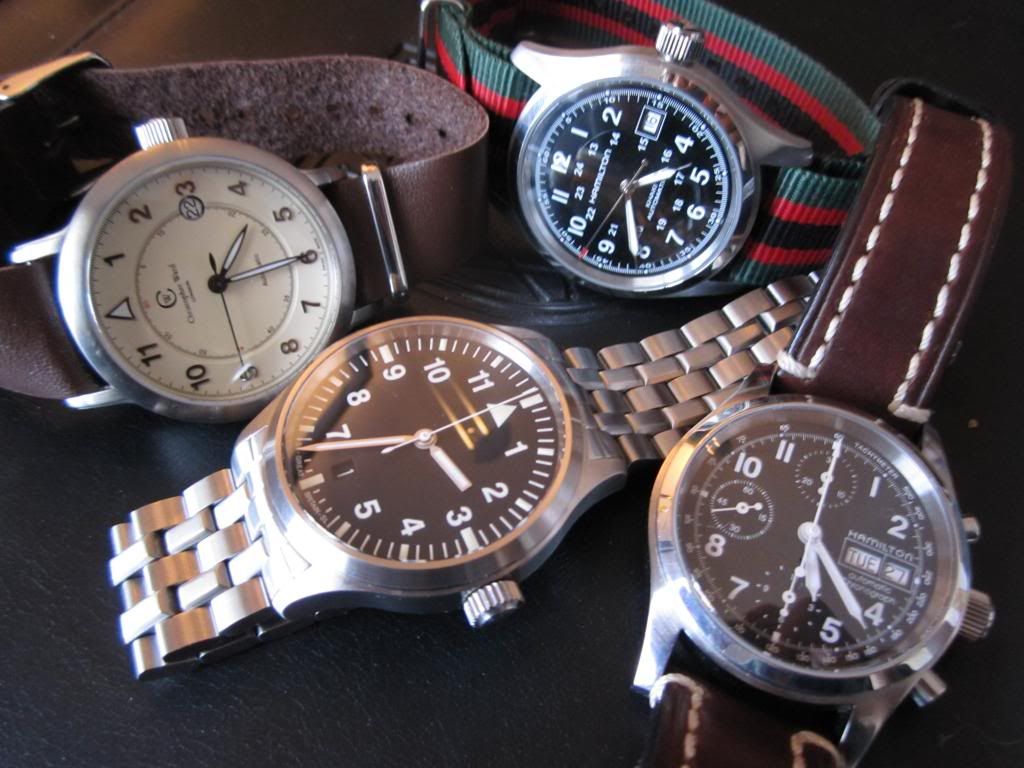 All I need now is a marine watch to complete the collection... And a C5A MkII, and a CWC G10, and a fleiger, and... ah, crap.
A side-by-side comparison of the C5A and Hamilton Khaki Field (38mm) with the Speedbird (39mm). The Hammy also shows its achilles heel, a complete lack of AR. Not all that bad in real life thanks to a very legible dial.