Hi everyone,,,
For quite a while ive been looking at Lum-Tec watches. I didnt know a lot about them except they're a newish American company. I really liked the look of them. A kind of Panerai'ish look to them but without the £4k+ price to pay.
Last weekend, after looking at their website a few times i decided to take the plunge and buy one so on Sunday evening i put my order in for a quartz M45. I wanted to order from the Europe site but their stock was limited so i ordered straight from the USA.I paid my $495 /£315 and paid the cheapest delivery/post option. I really wanted the Tungstun auto but thought id gage the quality with the cheaper quartz to start. My order was placed at about 8pm on Sunday.
On Monday i had an email from them saying they have my order and are processing it and dispaching soon. I was pleased to hear from them and was then expecting the usual 1 - 2 weeks for delivery. HOW WRONG CAN I BE.......
On Wednesday i got home at 10.30pm after a 2-10 shift and there was a card from Fedex saying a parcel has been left next door.... Im thinking what the hell is that,,, its way to soon for the Lum-Tec. I looked next door and saw there were lights on so i gave them a knock. They gave me the parcel,,, i run back home, grab a scissors and open it.... Holy cow,, its the Lum-Tec..... How the hell did it get here from the US so soon. I checked the packaging and it definately came from the US and i was really surprised i didnt have to pay import tax and duty. I really didnt think anything could arrive so quickly and the next day i emailed Lum-Tec to thank them. Within 1/2 an hour i had an email from their General Manager Bes Luga thanking me for emailing. A little later an email arrived from Chris Wiegand,, Lum-Tecs President and owner from his I Phone. How good is that. I was really pleased with the watch and personal touches like that make you appreciate it even more.
Heres a few pics of the watch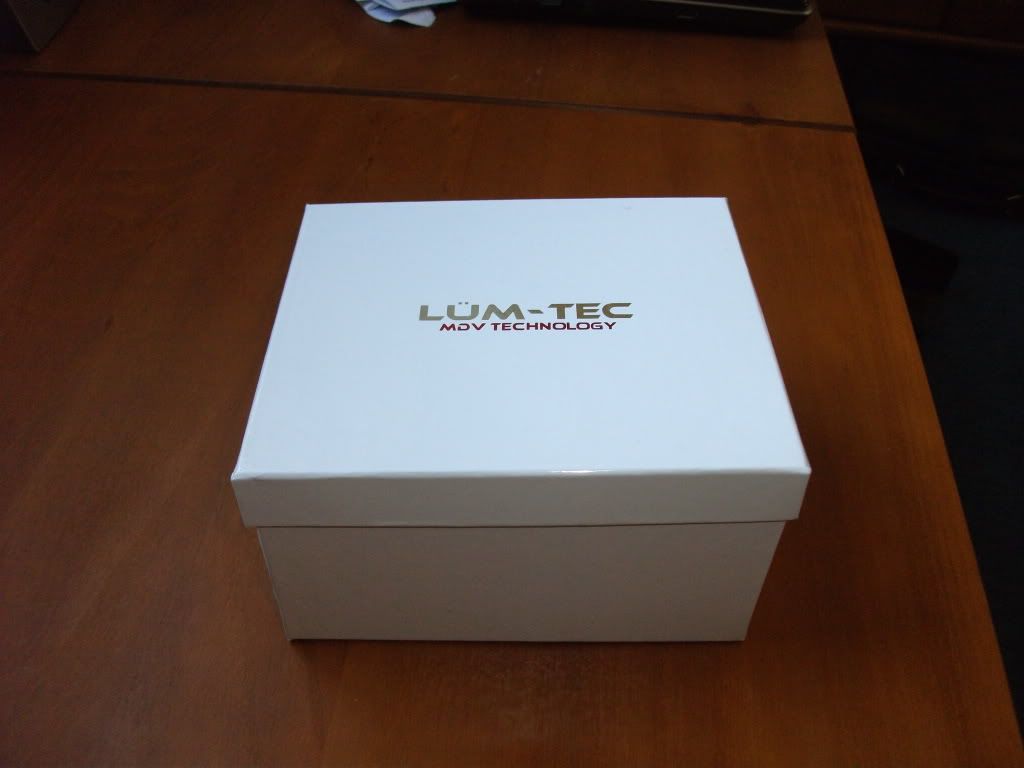 It came with 3 straps. 1 leather 1 rubber and a stainless steel bracelet. I sized and fitted the SS but prefered a leather strap for this watch The supplied leather strap was fine but a bit to light in colour for me so i fitted another strap i have here.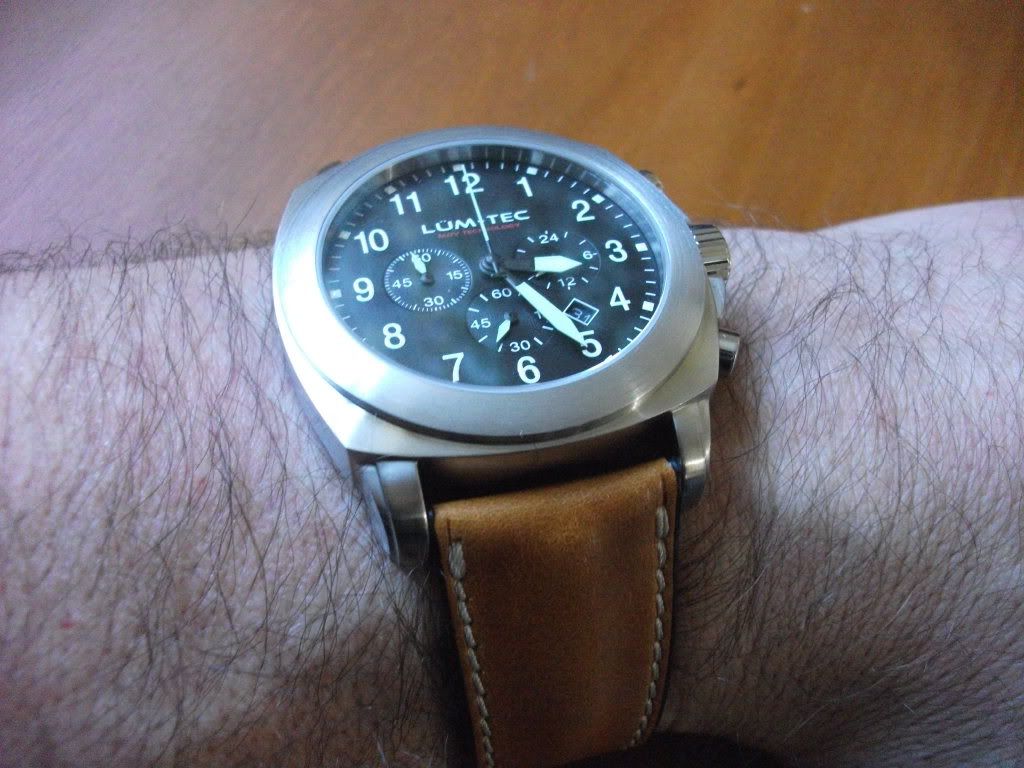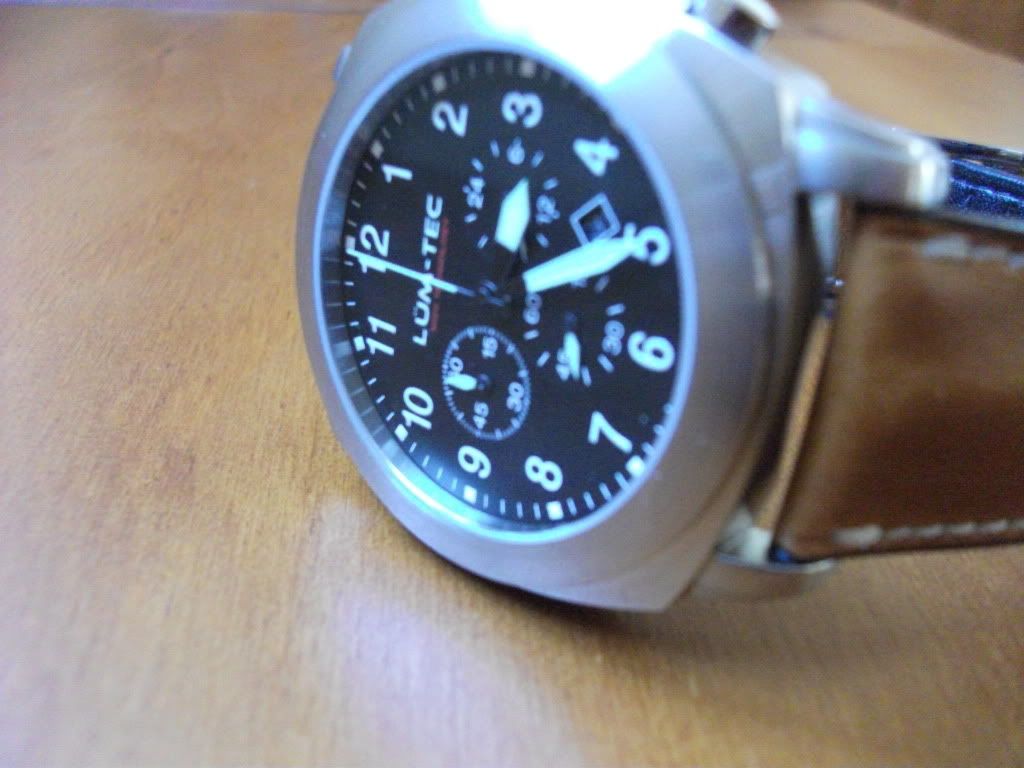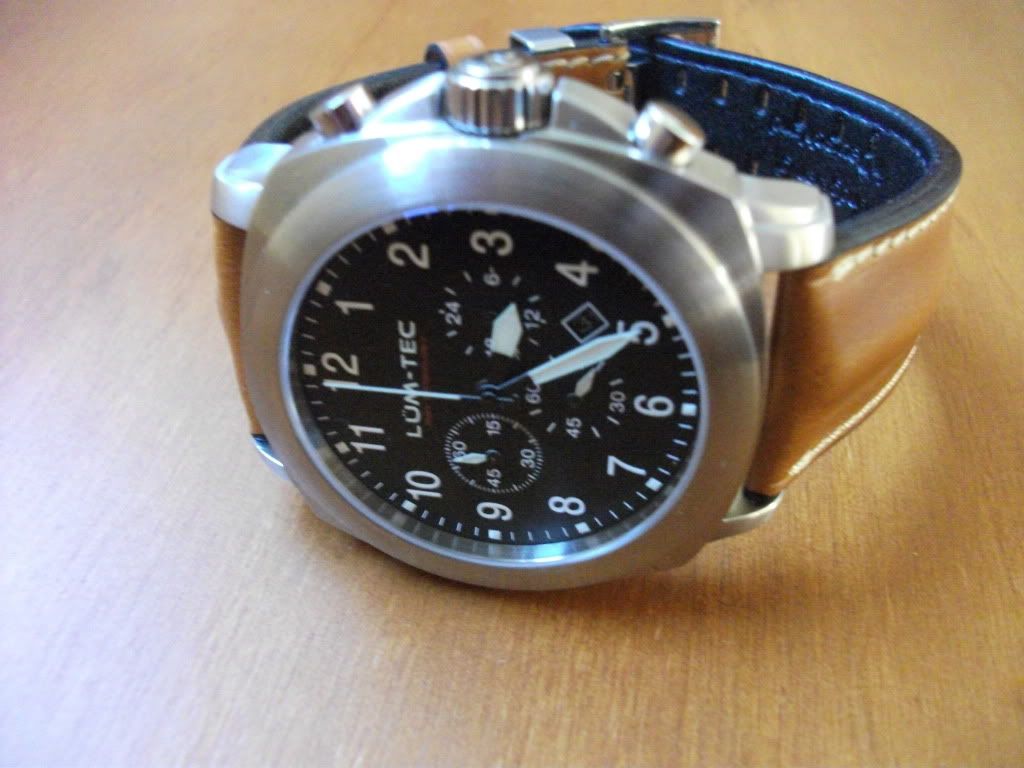 Hope you like the watch,,, Heres the Tungsten im definately getting very soon.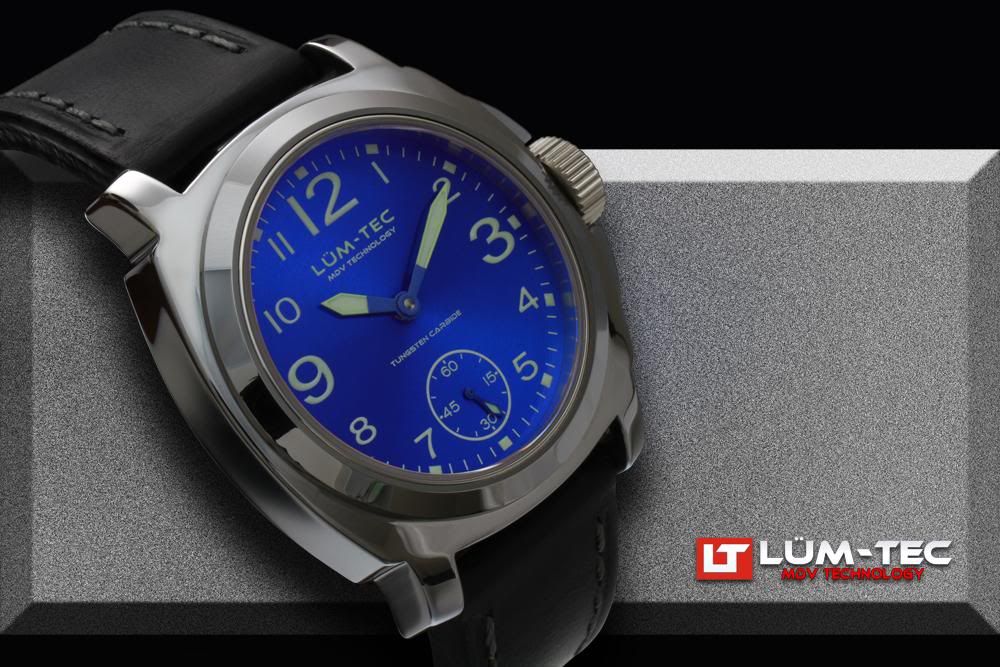 PS..... Ive managed to collect 4 watches in 2 weeks,,, damned good going i think. Excuse the Tissot V8. Thats going to be a work watch for when i give the G-Shock a rest.
Heres the 4