Good afternoon all,
A new arrival at 7:20am this morning has prompted an SOTC post, thus:
All the lovelies nestling together on a chair...
The 'strappies'- Vixa Type 1, Junkers Horizon, Fortis B42 Chrono, PRS20 ....
Those on a bracelet- MKII Vantage, C20 (on a proper bracelet), Trident (on a tedious bracelet)...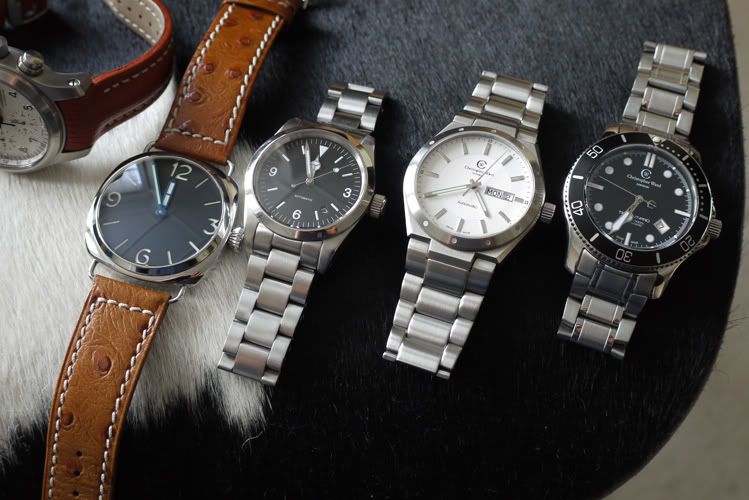 The quartz, Nautica, Citizen, Swatch, Triumph ....
and the newbie, a PRS20 on ostrich strap, recently purchased from SC on TZUK.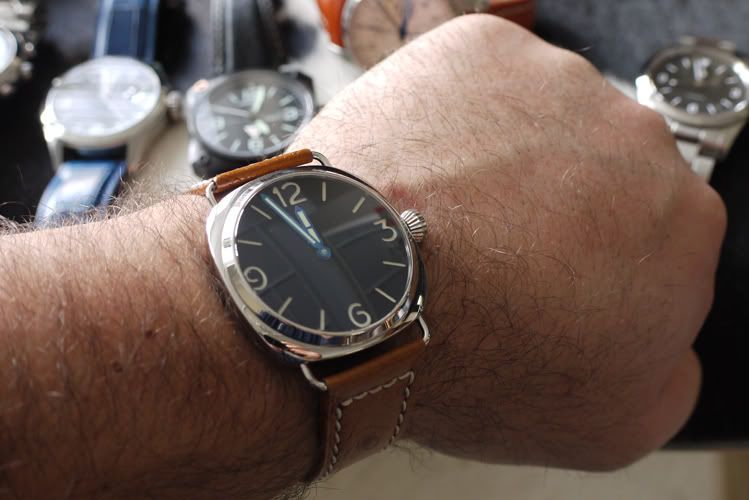 I had forgotten how lovely the slow-beat, unitas movement sounds in operation. It has a lovely 'snick-snick' sound and winding it is an absolute pleasure. The watch came on a plum coloured Toshi, my first experience of this brand and I am really impressed with the quality. However, I feel it is a tad too thick for this style case, hence it has been replaced by the Ostrich. I now have to find myself a watch to suit the Toshi! I have even turned my thoughts to building a watch- I have the strap and dial, just need to find a case, movement, hands and time!
That's it for now folks. I will aim to present a more in-depth review of the PRS20 at some stage. Needless to say, this little beauty is going to be on the wrist for the rest of the week.