Every time I wear my Planet Ocean Liquidmetal I am struck by 3 things:
1. It's a heavy old beast.
2. The lume is incredible.
3. The dial clarity is (in my experience) unsurpassed.
I attribute the clarity to the fact the watch has a polished ceramic dial and double-sided AR coating - see spec below: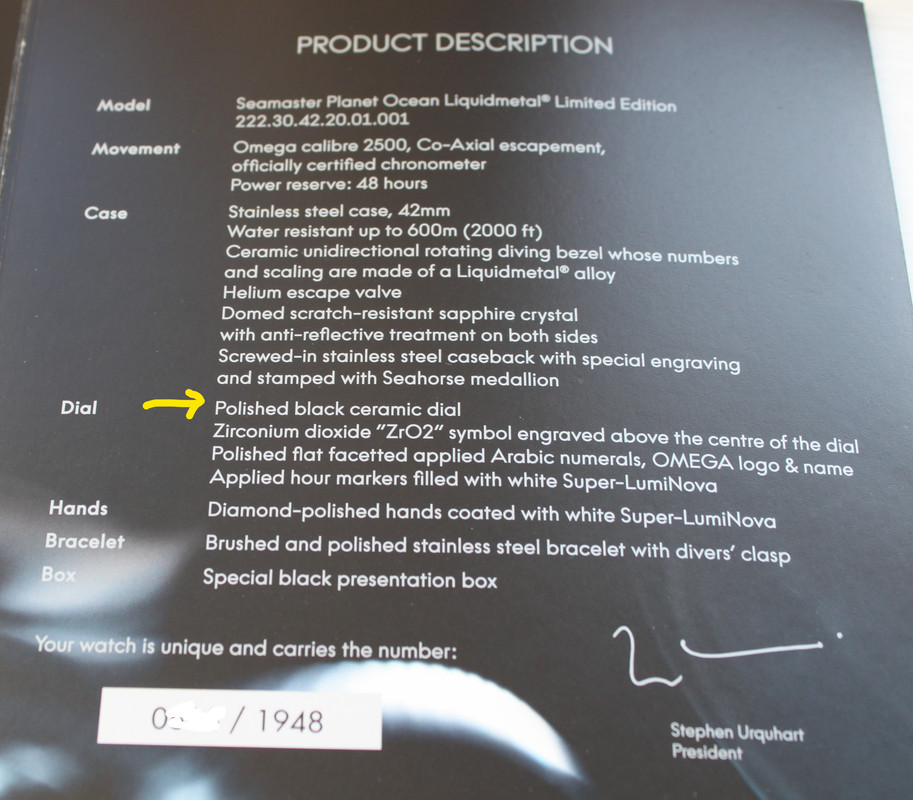 This got me thinking - what other watches are out there with ceramic dials? I did a few google searches but didn't really find anything. Loads of ceramic cases and even more ceramic bezels, but nothing specific on ceramic dials.
Does anyone know of any?