I started off the daywith a splash of orange, with one of my favourite vintage watches, and my new birthday pressie from Mrs M, some custom made Nike ID tennis shoes, which arrived yesterday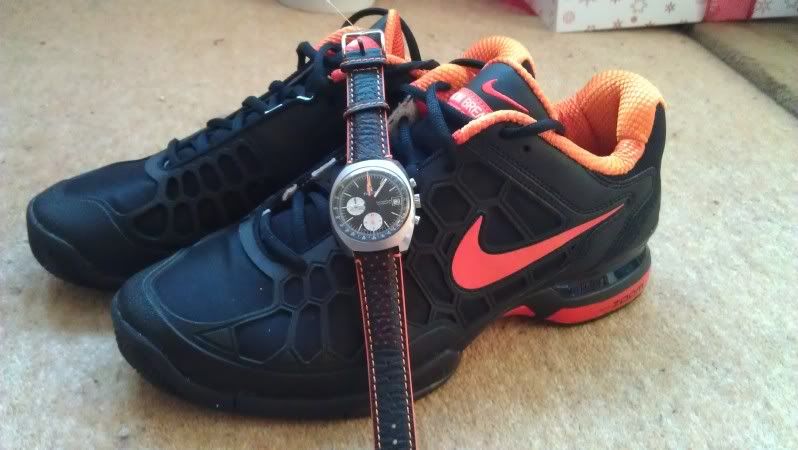 You can add any name, so I thought it rude not too!!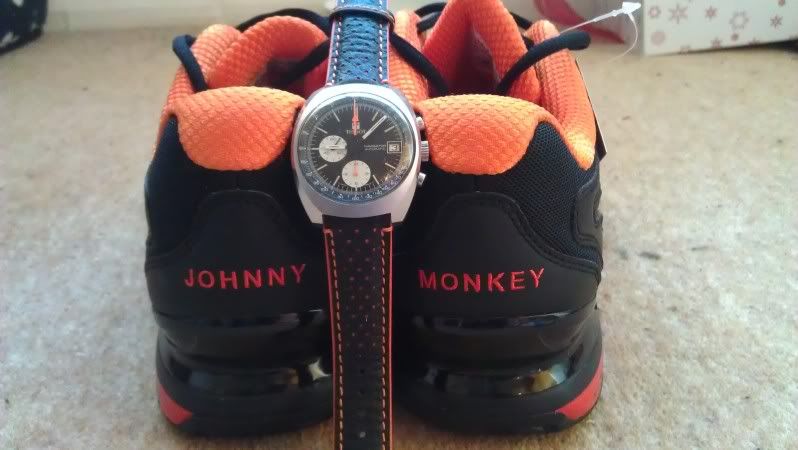 But then.....the doorbell rang, and the postman gave me this. Suprised he knew where to deliver it as someone had blotted out the name and address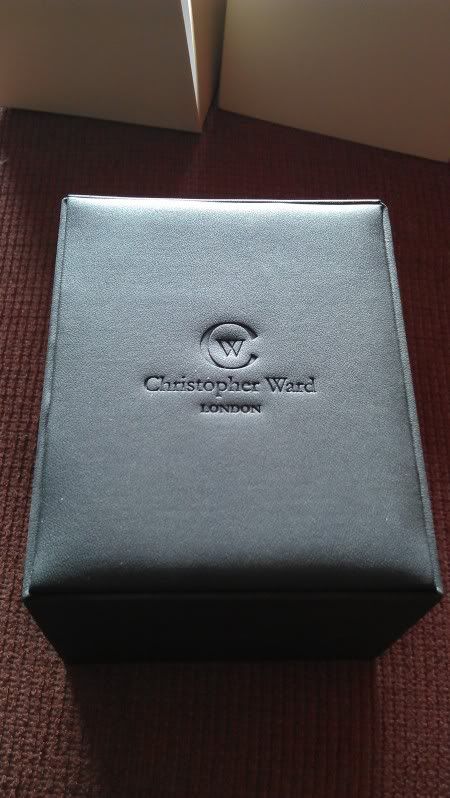 Have you worked it out yet?? Anyway this is what came.......
I always liked the look of this watch, and when the NN went up, I managed to grab one
Putting it on, I like the look and feel of the watch, but, I find the shoulders on original fitted strap just stick out too much on my twiggy wrists, so I changed it for another nice strap I'd got on another diver, and it's much better now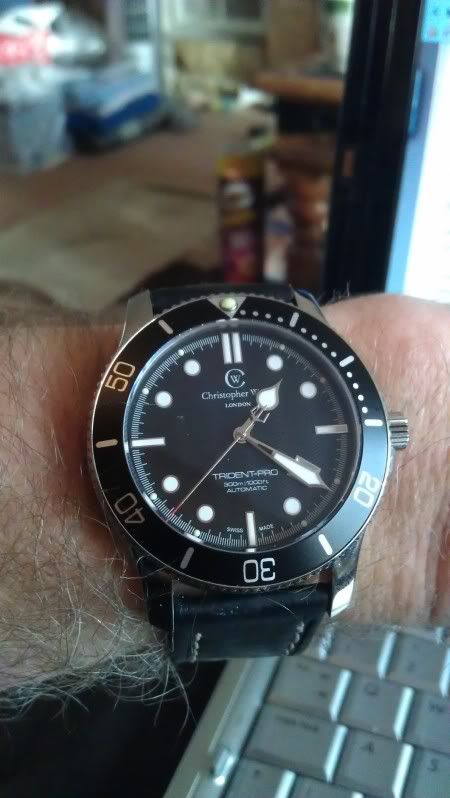 On a side note, I took these piccies with my new HTC Sensation XE phone with an 8meg camera......don't think they've come out bad?!!
Thanks for looking