Setting up the Monster I noted with some pleasure that the second language is Spanish:
LUN - MAR - MIE - JUE - VIE - SAB - DOM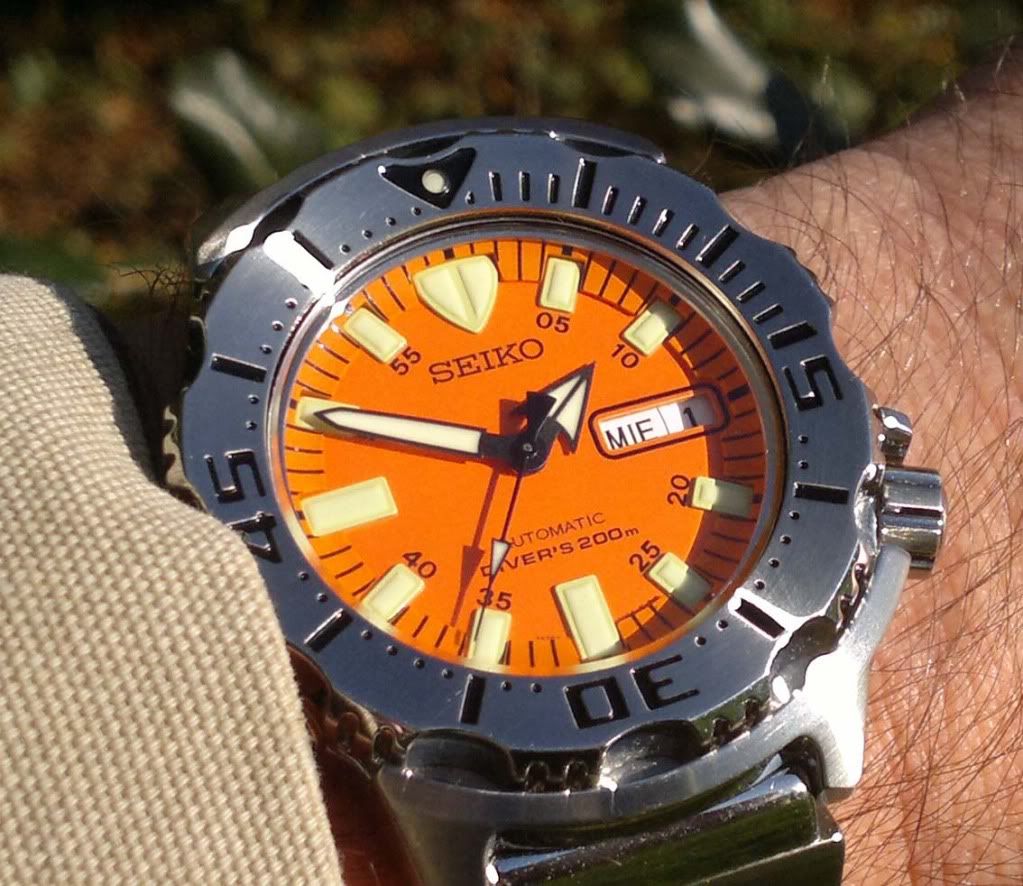 I've heard of these in French, German, Italian and I had an Orient with Arabic, but flipped it. What other ones do people have?
This could form the basis for an interesting sub-collection some day! The one I'd really like is Portuguese:
SEG - TER - QUA - QUI - SEX - SAB - DOM
I would guarantee to wear that every Friday!!