Hey, you gits! I resent all this shorty business. Good thing about Spain is I appeared taller than average until the Scandinavians went zooming past!
For info, John, I calibrated a pedometer when I started training, averaging the stride-count over 10 separate measured kilometres on the flat, giving me a known average stride of ##.# cm. I didn't use the pedometer on the Camino, and I haven't factored in allowances for ascents and descents, so my figure is based on 778,000 / 0.### if you follow my drift. Hardly scientific, but it gives a rough idea!
This, by the way, is my iconic Camino photo, taken by a Canadian lady three days east of Burgos, when the wheatfields were still green.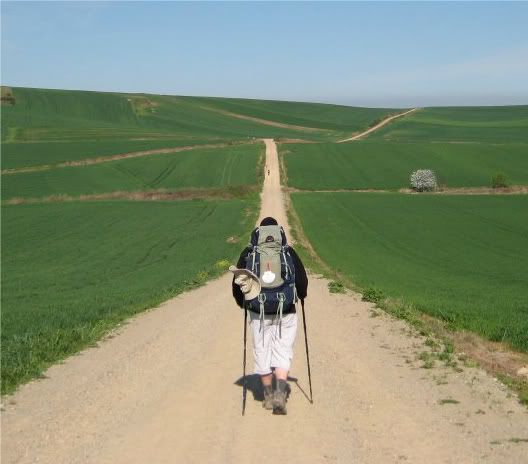 By July the landscape looked very different!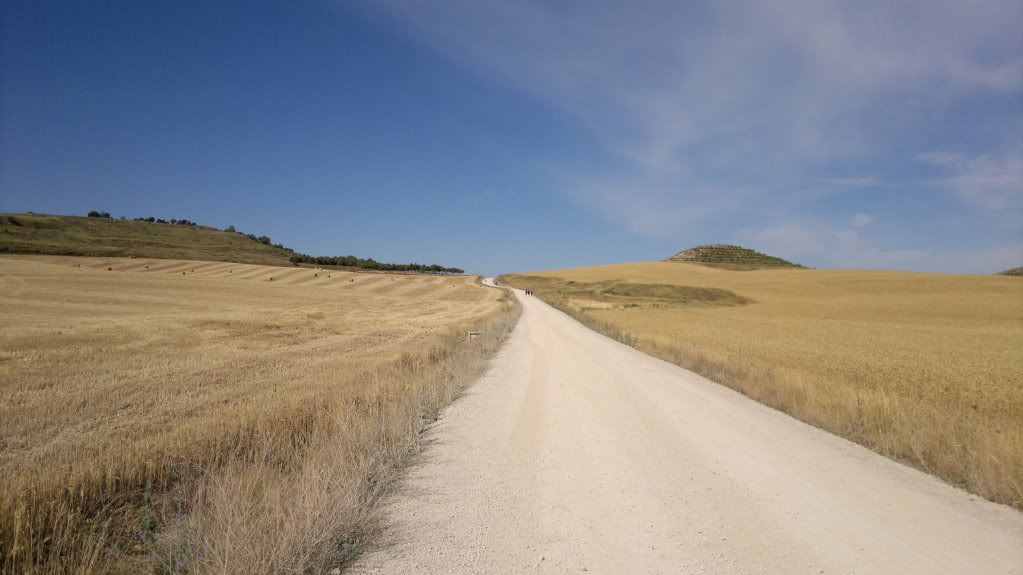 My Avatar is one of several shadow pictures I took...this one (Villamayor de Monjardín, 9th April) reminded me of the Sandeman's port advert!