If you have been reading the new edition of Loupe, you may have seen an article on page 10...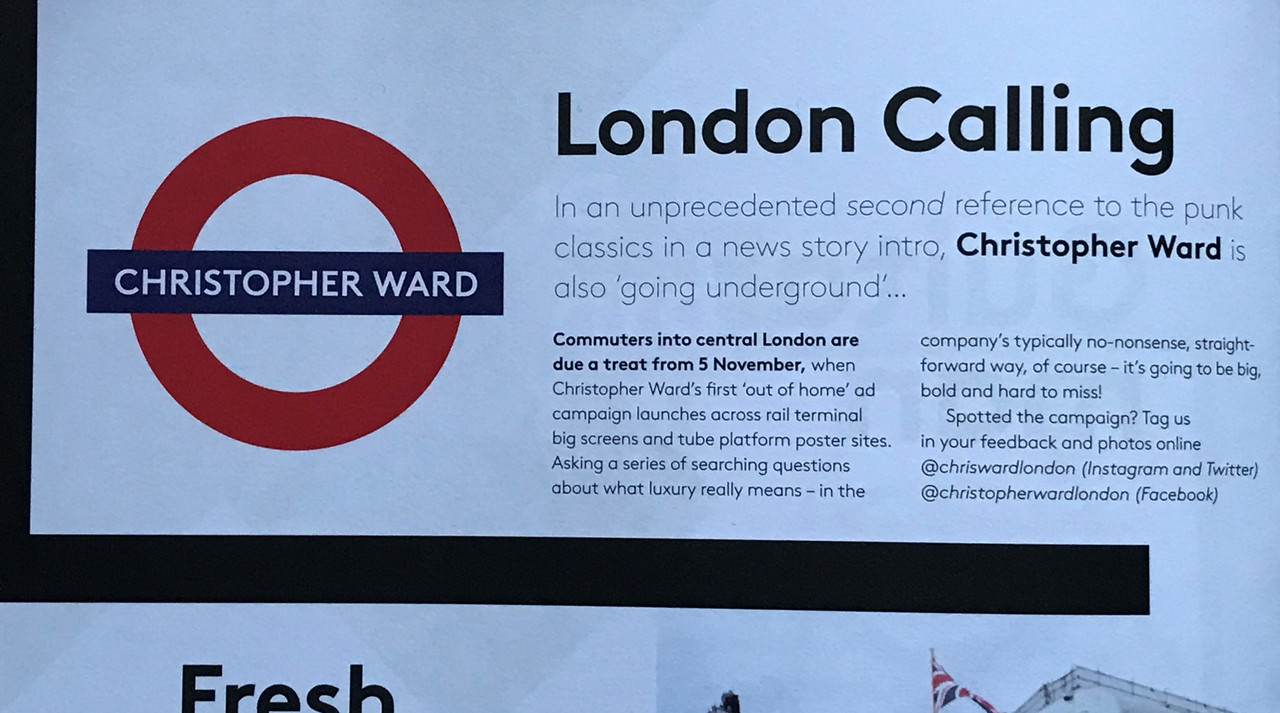 This is essentially a 'test' as it's the first time the company has done a marketing campaign via this media.
The following explanation is from Helen McCall, Head of Marketing at CW:
"Representing the largest spend on advertising in the month of November that the company has made in its history, it's a confident brand debut to a new, bigger audience.

'Out of home media' are the screens and posters you see in often outdoor public places. CW will be on the large full-motion screens beside timetable boards in major rail termini, and on cross-track posters in tube stations. Advertising here is perfect for attracting mass reach of a wide demographic target – which in our case, is business commuters travelling into and out of central London via mainline train and London Underground lines. Specifically, we know this to be a 'connected' audience – with smartphones and devices, ready to search the brands seen in out of home – so our creative prompts online research with the line 'do your research'. Indeed, we have done plenty of our own market research in planning and buying the media spaces, and developing the ads for this campaign.

The full-motion ad questions some of what different aspects of luxury means, hopefully provoking thought and research – which we know is a big part of thinking about buying a new watch. It's 20 seconds long and shares 5.5% of time on screen, shown in 11 rail stations throughout London. The cross-track posters are in 10 Underground stations at interchanges with the main lines. Running from November 5th for 4 weeks, the ads are supported by additional Evening Standard advertising and online activity throughout the month.

Since this is a test we're very keen to hear feedback about any aspect of the campaign, either direct to marketing@christopherward.co.uk or via social media".
Here is the video:
And the poster ads: