My new Valentine's Day present arrived from the UK. Of course, I begged until she let me open it up early. First impressions-
1- Much better built than the original bracelet, just having the attached end pieces not flying around when I change straps is huge.
2- I really wasn't sure about the polished center links but they are growing on me. I had intended to brush it immediately so the whole bracelet would match the watch. I noticed something though: The polished lugs and the polished center links form kind of a "trident" that matches the second hand. I have no doubt that with how hard I am on watches the shiny part will eventually be scratched up but as of right now, the polished center links look pretty sharp. I may never brush them out.
3- The Diver's Clasp is comes with is pretty neat but it renders the micro adjustment almost useless. Out of the five positions, the first two won't allow the divers clasp to close comfortably because there isn't enough room. The last one, or furthest out, will leave the last link hanging out and the ugly inside of the divers clasp exposed. So, effectively you have two positions that you can use for micro-adjustment. This is a small item but should have been better thought out.
4- It is much more comfortable than the butterfly clasp previously used. No marks on my skin after wearing all day.
5- It matches the lines of the C60 perfectly.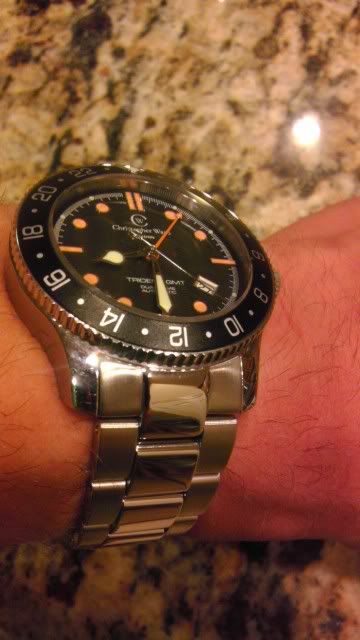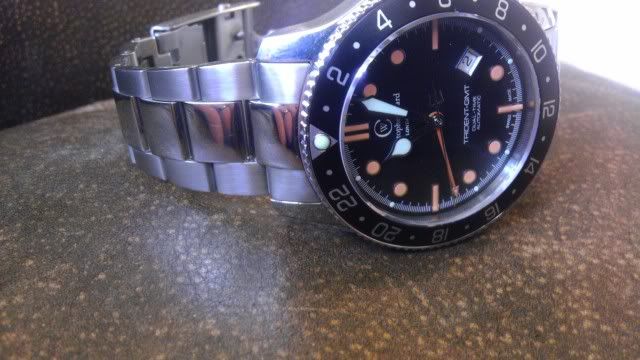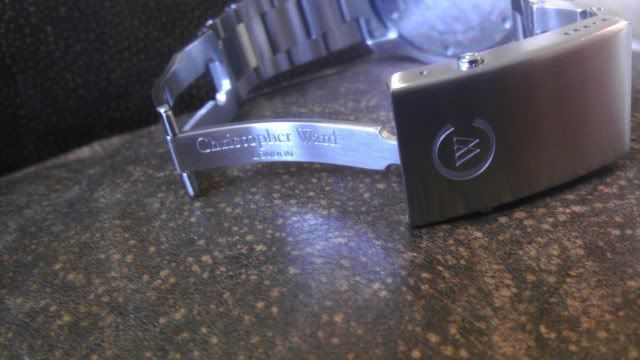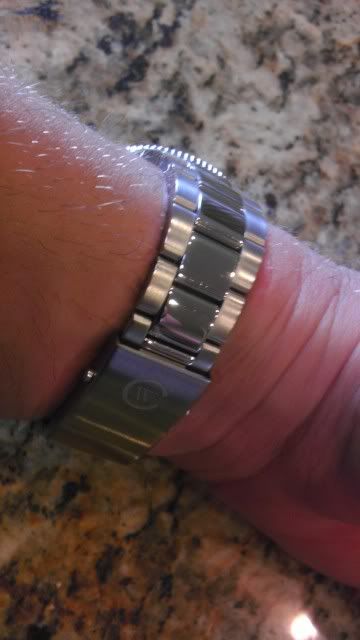 Picture of the clasp not closing when adjusted all the way in.
All in all, I love the new bracelet, totally worth it. A huge improvement over the last. I am glad to see progress in a company. And thanks to my wife for a great present.
D.