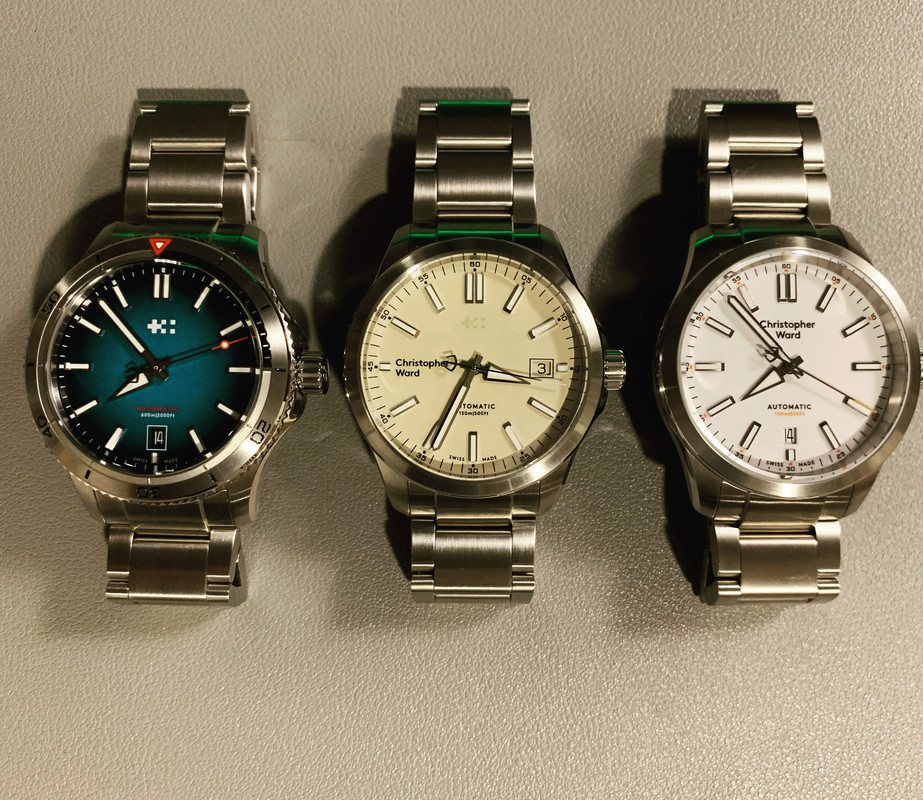 (how do you take your logo?)
No, this is not that question.
Is the Atoll really a Sealander is disguise?
Of course it has a dive bezel, and 600m WR like the other C60 divers, but with the prominent dial (certainly the color), and its thin, steel bezel, it's visually very close to a "bezel less Sealander".
For divers, I prefer 42-44mm watches, so I was a little apprehensive that the "just" 40mm of the Atoll would be too small for me. But on wrist, it totally works. It's hard to argue it's too small. The thin bezel helps here and brings the dial outwards as much as possible. On wrist, in size and feel, it's really close to a Sealander. This is really a good thing – the Sealander line is a home run by CW. The size, weight, design – it's all well thought-out and it works. It has real balance, not just as a package of doing "everything" – it has the looks, the specs and indeed, the feel on wrist that just works so well.
Behind the C60s which I believe is the best line CW has done overall, and I think they'd agree with that too, the Sealander is right there. The Atoll manages to be both a flat-out gorgeous watch in its own right (maybe one of the most beautiful releases they've ever done), and somehow also manages to be both a diver and "simple everyday watch" like the Sealander is. It's the bees knees, it's the cream of the crop. It's no wonder they sold out in two days and it's no wonder that everyone who receives the watch is floored by its beauty.
Nothing else to say but hats off to the CW design team. Very happy # 237 made its way to me.