Everything is ready to go.....
After many votes you have selected the parameters and narrowed down the selections to this model. Now is the time to reserve.
Please follow the reservation (order) instructions below. You are only reserving now. Payment is not due until shipment.
Estimated Shipment date May 2013
Many Thanks to all who have participated in this process and an extra special Thank You to the 2013 FLEC members for their hard work and dedication to the process.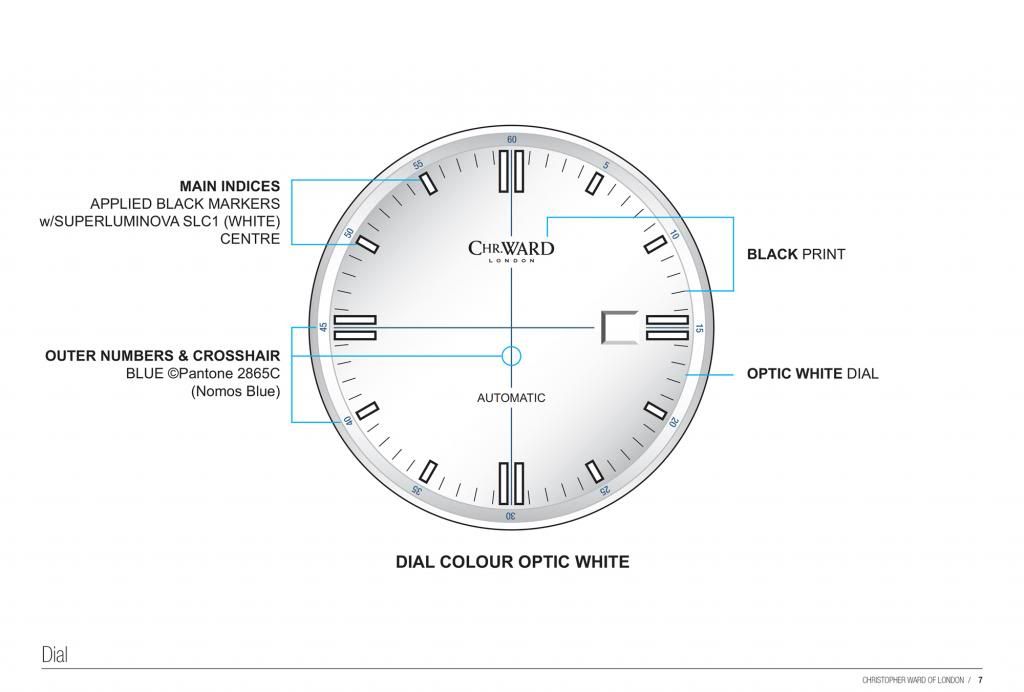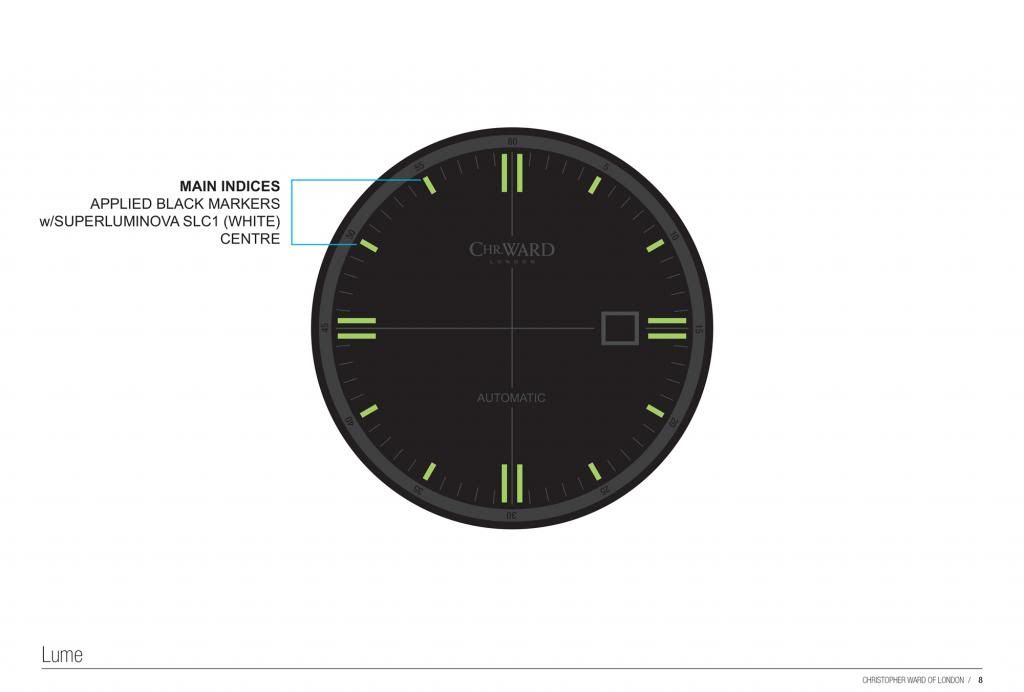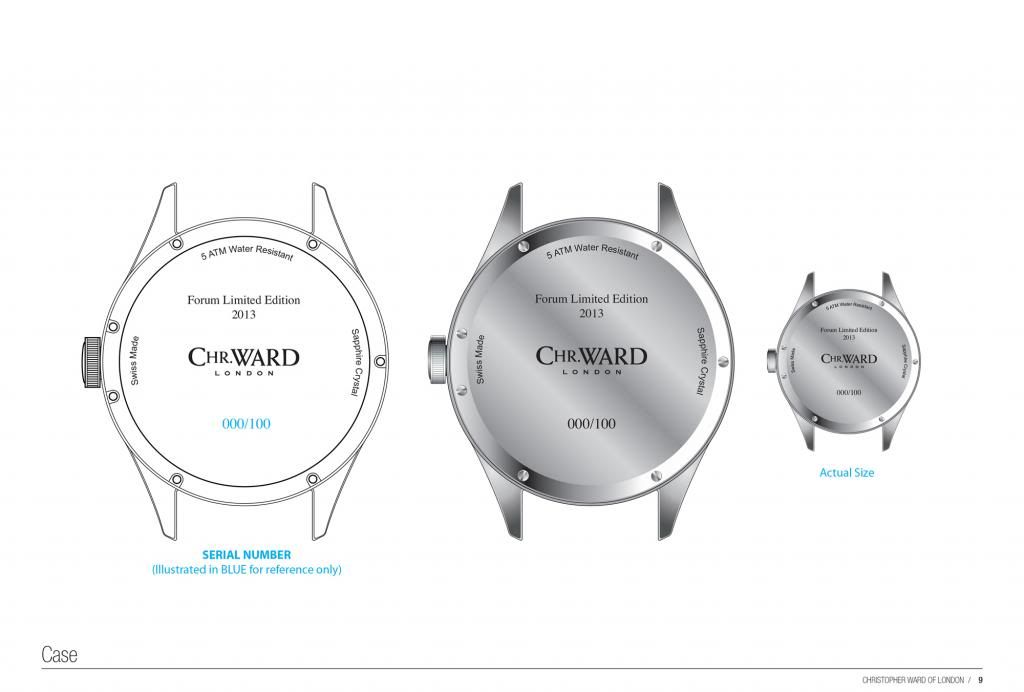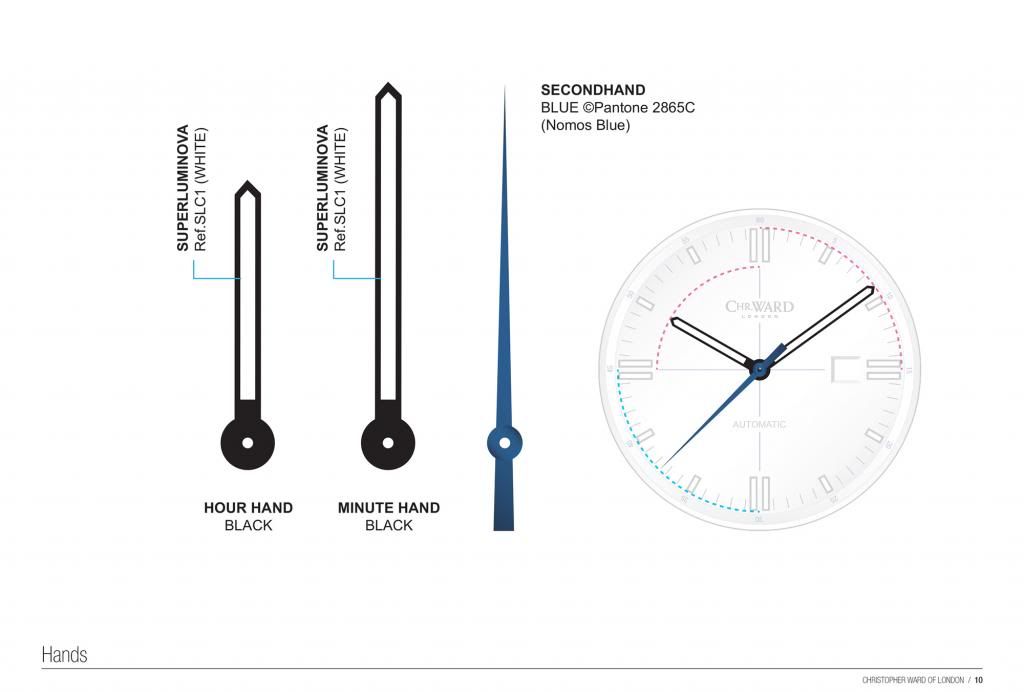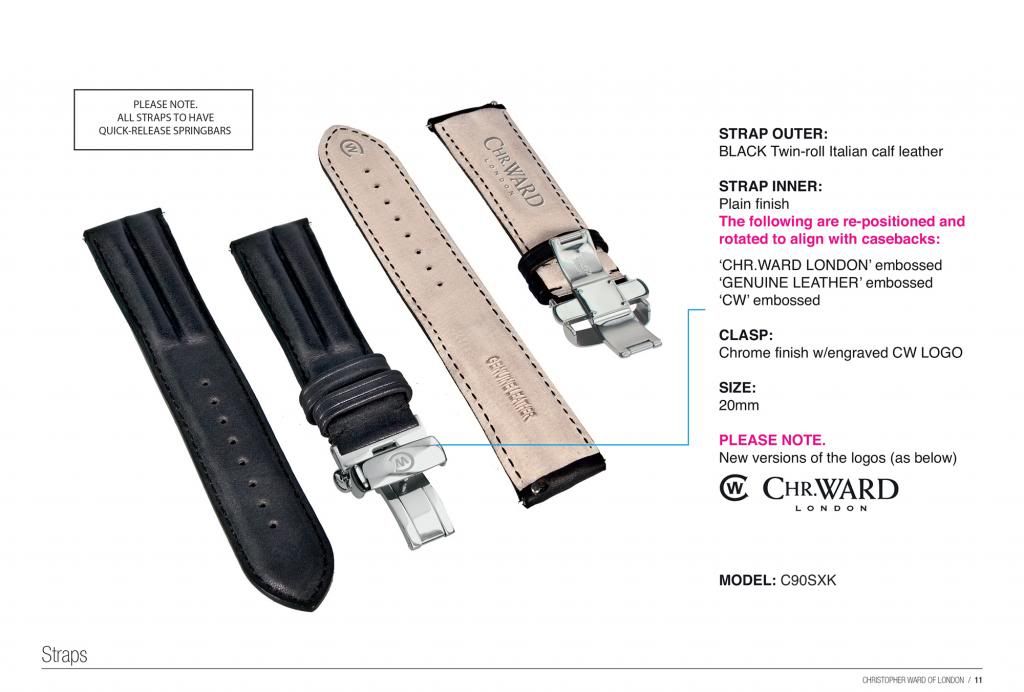 C10 case - 42mm
Movement - SW200-1
Brushed case finish and polished bezel
C9 style crown
Dial color Optic white with dark blue crosshair - applied black markers with lumed center as shown - black minute markers and blue rehaut numbers (matching crosshair)
Domed crystal similar to C9
Lume - white
The price, incl. VAT:
525 GBP (non EC 437.5 GBP)
Plus shipping
Until April 15 2013 - All reservations placed will get a 10 % discount bringing the price down to
473 GBP (394.16 non EC) including free shipping.
Non- EC rates will be subject to conversion rates at time of shipment.
The details:
- Estimated ship date May 2013
- The Forum 2013 LE will consist of max. 100 pieces
Please follow the order format to make it easier for Wera
Note that numbers 1,2,3,4,5,11,13,15 have been reserved by the FLEC
How to order

:
- Send an email to:
wizziethewiz@christopherward.co.uk
- Put in the subject-line of your email:
2013 FLE Order
- Please provide the following details:
- Name:
- email:
- Telephone-number:
- Country:
- Serial-number you would like if you have a preference:
- Second serial-number preference in case the first is already taken
- Your forum-name:
The 2013 FLEC members - Hans, Kip, Yoda, 28800bph, Amor Vincit Omnia, Downer, ianblyth, jmarchitect, Loddonite, Monkey, paw3001, rcherryuk, village, welshlad and Wis.